NYC Municipal Election Primaries are Tuesday June 22nd & a Brief Look at the Root Causes of Violent Crime in NYC
NYC Mayoral Primary Tuesday, June 22nd - also NYC Comptroller, NYC Public Advocate, All NYC Borough Presidencies, Manhattan District Attorney & NYC City Councilmembers
June 21, 2021 / NYC Neighborhoods / NYC Government & Politics / / News Analysis & Opinion / Gotham Buzz NYC.
Well, municipal election day has arrived.
In NYC politics, most of the electoral decisions are really made in the Democratic primaries, as the city is populated by an overwhelming majority of registered Democrats. Thus, whoever wins the Democratic primary, is generally the odds on favorite to win the general election. Not to say that there aren't exceptions, but they are just that - exceptions.
Which is why - if you care about who allocates the funding of municipal budgets, who determines on the local statutes by which we must live, and who feeds the media and thereby the electorate the topics and perspectives on life as we live it - you'll make an effort to do a bit of research on the candidates and then visit your local poll to cast your ballot. If you scroll down this page, we have provided some coverage of the candidates vying in some of the major races, and some coverage of the major NYC Mayoral candidates, which you may find of interest.
The graphic to your right will take you to the NYC Poll finder, so you can input your address & zip to find your local poll site. Polls are generally open from 6 am - 9 pm.
I'll have a few more tidbits on the local election primaries / candidates and an NYC Crime Stats update later today.
The reason for including a report on NYC crime statistics is that the local TV stations seem to provide an uninformed or unintelligible depiction of what's going on vis a vis crime in our fair city. Too often they sound like a bunch of empty headed nitwits spouting off hearsay rather than facts. And asking the large, corporate-owned TV stations, to hire teleprompter readers who would spend as much time actually thinking about what they're reading from the teleprompter - as they do on their collective hair, wardrobes and make up - would seem to be asking them for far too much.
Here's a link to the data I compiled using the NYPD monthly reports to show the year to date crime stats for the city versus last year - but also versus 2019 - as last year was the pandemic which skewed everything. I'll add the commentary later today [now added - see below] on the NYC Crime Statistics Year to Date May 2021.
---
Brief Look into NYC Crime Stats Year to Date May 2021
NYC Crime is Generally Low - Except for Gun Related Shootings & Murders and GLA
June 21, 2021 / NYC Neighborhoods / NYC Police & Law Enforcement / News Analysis & Opinion / Gotham Buzz NYC.
When I watch the nightly TV news, as their teleprompter readers / actors do a reading of the news, I find that what's lacking is any insight or thought to the words that come spewing out of my TV set. Today, I'm referring to the crime levels in NYC, and what's going on in our fair city vis a vis law enforcement.
The way the nightly TV men and women, who read the news to us, talk about crime in our city, you'd think it was the 1970's. But the reality is far from that.
Old Newsman's Adage - Consider the Source. Part of the problem is that between two and three of the six major TV stations operating in NYC are controlled or minimally, influenced by Australian born billionaire Rupert 'Goebbels' Murdoch. Herr Murdoch controls Fox 'News' Channel 5, and 'My' 9 Channel 9 [see how Murdoch embeds his propaganda in the names?], and he is one of the two largest shareholders in Disney / ABC. Since Disney / ABC completed the acquisition of Murdoch's Fox 'News' assets on March 20 of 2019, Murdoch appears to have taken a 'hands on role' in exerting an outsize influence over its CEO by influencing the personnel changes within ABC News. So remember that this in not your father's or mother's ABC News - it seems to increasingly be Rupert Murdoch's.
Propaganda for Profit? Part of the reason that Murdoch appears to be hyping crime in our city is that it plays to his favored Mayoral candidate, Eric Adams, who was endorsed by Murdoch's NY Post and who Murdoch's Wall St. Journal featured in a photo today, one day before the election. Murdoch appears never to give anything for which he won't receive something even better, in return. See our section on Rupert Murdoch and the Rise of the Propaganda Press to learn more about the corrupt influence Murdoch has exerted - not just in the U.S. - but around the world.
So let's look at the real crime statistics with an eye on understanding what's going on - rather than figuring out a way to exploit the crime statistics in order to get a potential Murdoch pol elected, which is who Eric Adams now appears to be.
NYC Crime has been Near Record Lows - Even This Year
First off, year to date May 2021 murder is up 8% or 12 deaths versus 2020. But it is up 38% or 44 deaths versus 2019. It's important to note that 2019 was a record low crime year overall for NYC and one of the near record low years for murders. In 2019 there were 318 murders, while May 2021 Year to Date there have been 161 murders. According to Wikipedia,
" ... In 2018, there were 289 homicides—the lowest number since the 1940s. Homicides in New York City surged in 2020, but still remained lower than any year between 1960 and 2011..."
FYI - NYC Murder Rates Are Still Well Below the National Average
Murdoch's media, such as the NY Post and Fox 'News', almost invariably blame the murder and crime rates on the Democrats and the cities. But the numbers, specifically vis a vis NYC, don't support Herr Murdoch's manipulative distortion. Nationally the USA had a murder rate that rose from 5 per 1000 to 6.2 per 1000 in 2020, while NYC's murder rate rose from 3.8 per 1000 in 2019, to 5 per 1000 in 2020. And yet while NYC's murder rate was well below the national average, the murder rates in Republican governed states rank among the highest.
Editor's Note: I think Murdoch's media's labeling of problems and issues as Democrat or Republican is a very divisive technique he uses to manipulate voters to vote for the Republicans (and some Democrats) who will do his bidding. I labeled murder rates as a Republican state failure here, in order to show you that if you choose your time periods, or geography or whatever other categories may apply - carefully - you can arrive at whatever conclusion you want. And this is a practice of Herr Murdoch's media propagandists, which is why Murdoch media outlets aren't a terribly reliable source of information / news. Because they distort the facts to fit their narratives - which appear invariably to be their Master's narratives - which net him more money and more power - oftentimes appearing to be at the expense of the electorate.
The media outlets and propagandists working for Rupert 'Goebbels' Murdoch are publicizing another distorted narrative about crime and guns, trying to pin it on the Democrats and the cities. Murdoch demagogically plays to the distorted reality and prejudices his ignorant viewers, rather than to their intellects. Merriam Webster defines demagogue, of which Rupert Keith Murdoch seems an excellent example, as one,
"... who makes use of popular prejudices and false claims and promises in order to gain power... "
Murders & Shootings are up in NYC & the Rest of the Nation - What's Going on in NYC is Going on in the U.S. - It's Called Guns
According to a December 30, 2020 report in Time magazine,
" ... Gun violence and gun crime has, in particular, risen drastically, with over 19,000 people killed in shootings and firearm-related incidents in 2020. That's the highest death toll in over 20 years, according to data from the Gun Violence Archive (GVA), an online site that collects gun violence data, and the Britannia Group's non-partisan site procon.org..."
The report goes on,
" ... And despite there being no "large-scale" shootings in 2020, the number of mass shootings—which are classified as an incident in which four or more people are shot and injured or killed—has actually risen, drastically, to over 600, the most in the past 5 years and a nearly 50% increase in 2019's total.
Much of this violence has most significantly impacted poor Black and brown communities, exacerbating disparities already apparent in historical patterns. (Within inner-city minority communities that deal with high levels of gun violence, it's not uncommon for there to be multiple shooting victims at one particular incident.) According to Everytown for Gun Safety, a non-profit organization that advocates for stricter gun laws, Black Americans make up 68% of homicide victims in larger cities, many of them victims of gun violence..."
So lots and lots of guns pour into poor communities and then people get shot and die. And since Mitch McCON-NO's Republican Senate let the
More Legislative Gun Control is Favored by the Vast Majority of Americans
A March 2021 poll by USA Today and Ipsos showed that two thirds of Americans favor stricter gun control, including half of all gun owners. Democrats favor it by 90%, while Independents favor it by 66% and 35% of Republicans. Overwhelmingly, Americans favor instituting background checks for purchasers of firearms, with 55% of gun owners favoring such action including 82% of Democrats, 62% of Independents and 40% of Republicans [versus 41% who say no].
With respect to assault weapons bans, according to an August 17, 2019 report in Politico, a Politico / Morning Consult Poll showed that even a majority of Republicans support an assault weapons ban. They tell us,
" ... The poll found that nearly 70 percent of all voters would back such a ban. Support ... was higher, at 86 percent, among Democrats ... the poll found that 55 percent of GOP voters were comfortable with banning assault weapons ... 89 percent of voters want to block gun sales to people who have been reported as dangerous to law enforcement by mental health providers ... Eighty-four percent of voters want to prevent people convicted of violent misdemeanors from purchasing guns. A similar percentage, 83 percent, support limiting gun purchases to those 21 and older. Eighty percent think there should be a mandatory three-day waiting period before someone can take home a gun. And 72 percent support banning high-capacity magazines ..."
So if We The People want to get serious about crime, forget Herr Goebbels Murdoch's assignment of blame to one party or another and pass some meaningful gun control legislation.
An NYC Mayor and the NYPD may be able to mitigate some of this, but the work they do without meaningful gun legislation is a band aid, not a solution to the problem. I think they are waiting for dozens or more to be killed in a mass murder - if not more - and even then, as this has happened before - will they act?
Tranit & Other Crime in NYC DOWN - Year to Date May 2021
So that's murders and shootings. They're up, but they are still beating the national average. When you look at the other statistics, they're generally flat or down, except Grand Larceny Auto.
As for the other major categories, I only want to say that there's been a lot of noise made about transit crime in NYC by the local TV teleprompter readers. But if you look at the numbers Transit Crime is down year to year relative to both 2020 when ridership plummeted 90%, as well as the base regular year 2019. At the present time, MTA ridership is at about 50% and appears to be returning somewhat gradually.
So when you cast your vote for Mayor, remember that most crime is under control, and gun related crime relative to the rest of the U.S. is under control, but up versus record lows. But the main reason that we have a surge in violent crime is because the federal government - which is in part hamstrung by Herr Murdoch's outsize share of media and outsize influence with Mitch McCON-NO Republicans - has failed to pass meaningful gun control legislation.
I recommend you ignore the bubble heads on Murdoch's local TV and radio stations who imply the gun violence problem is attributable to the job the NYC Mayor or the NYPD is doing. The real cause of the problem - which is also a national one - is because of the unbridled proliferation of guns - not because of who is NYC Mayor [as 'Goebbels' Murdoch appears to want you to believe] nor because the NYPD isn't doing a yeoman's job of trying to curtail the proliferation of arms in our fair city [because they are].
Click here to view the - NYC Crime Statistics Year to Date May 2021.
And vote wisely. It's not enough to just cast a vote, but to cast an informed vote.
May the force be with us.
---
This Weekend NYC Things To Do
Juneteenth, Father's Day, Most State CoVid Restrictions Removed, but Private Businesses Maintain Some as is Their Right,
June 18, 2021 / NYC Neighborhoods / NYC Things To Do Events / Gotham Buzz NYC.
Weather. The temperature highs will be about 70 on Friday, rising to about 90 for the rest of the weekend. The temperature lows will be about 70, rising to the mid 70's on Sunday. The humidity will rise during the weekend from the mid 50% range to about 70% on Sunday. Winds will remain 5 - 10 mph all weekend. There's a slight chance of a slight amount of rain very early Saturday morning [3a - 4a].
Brooklyn Things To Do This Weekend NYC
On Sunday, June 20, 2021 from 12 noon - 6 pm. 7th Heaven Festival / Brooklyn Street Fair. Along 7th Avenue between Flatbush and 16th Street in Park Slope. A Fathers' Day street fair with arts, crafts, food, music, antiques, shopping and a classic car show. Organized by parkslopechamber.com.
The Coney Island Mermaid Parade., which normally would fall on this weekend, has been moved to September 12, 2021 starting at 1 pm.
NEXT WEEK - Friday, June 25, 2021 from 10 am - 6 pm _ Bayridge 5th Avenue Summer Festival. Along 5th Avenue from 72nd to 85th Streets in Bay Ridge. Organized by 5th Avenue Bay Ridge BID.
Bronx Things To Do This Weekend NYC
Saturday, June 19, 2021 from 11 am - 7 pm - 12th Annual Bronx Fair in the Square on Lane Avenue & 11th Annual Bronx Fair in the Square on Tremont Avenue - Along Lane Avenue from Tremont Avenue to Westchester Avenue. Also along Tremont Avenue from St Raymonds to Frisby Avenue. Bronx St fairs festivals in the Westchester Square neighborhood of the East Bronx. Organized by the WSBID
June 2021 EVERY Saturday from about 12 noon to 7 pm - Bronx Night Market - in Fordham Plaza at East Fordham Road and Third Avenue across from the Metro North Railway Station.
The Annual Hunts Point Fish Parade & Festival has gone virtual this year. But so far this link hasn't shown how.
https://thepoint.org/events/venues/online-event/
Manhattan Things To Do This Weekend NYC
Friday, June 18, 2021 from 10 am - 6 pm - NYC Police Museum Fair - Along Liberty Street from Broadway to Trinity in the Downtown NYC / Tribeca neighborhood of Manhattan.
Saturday, June 19, 2021 from 10 am - 6 pm. Turtle Bay Festival Street Fair - Along Lexington Avenue from 42nd Street to 54th Street in Midtown Manhattan NYC.
Sunday, June 20, 2021 from 10 am - 6 pm. Avenue of the Americas Spring Fair [formerly Summerfest] - Along 6th Avenue from 42nd Street to 56th St in Midtown Manhattan. Was once called USO Street Fair.
Queens Things To Do This Weekend NYC
Queens Pridefest is doing a virtual event in June, a live event in July and a live march in August. Stay tuned.
The Jackson Heights Historic House Tour is being rescheduled to later in the year.
The Jackson Heights Art Club On The Fence Outdoor Art Sale appears to be on hiatus for their June event.
The Queens Dominican Parade has been cancelled.
Next Week - Make Music NY
Sunday & MOSTLY Monday, June 21, 2021 - various time / various places. Make Music New York. Hundreds of musicians [in 2018 it was estimated at about 400] will be performing numerous small concerts [in 2018 estimated over 1,000 concerts] throughout the NYC boroughs at various locations. Copy & paste this link for details.
https://www.makemusicday.org/ny/listings
Things are Gradually Coming Back to Life
We're working to stay abreast of things as the city re-awakens from its CoVid pandemic past. Here are some links to other things going on. Manhattan street fairs, Queens street fairs, Bronx street fairs, Brooklyn street fairs and Staten Island street fairs. We'll add more as the summer progresses.
Have a Happy Juneteenth, which was made a federal holiday this week, and also have a Happy Father's Day.
Remember, Tuesday, June 22nd, is the NYC Mayoral, Comptroller, Public Advocate, Borought Presidents, Manhattan District Attorney and City Councilmembers primary election day.
---
Comptroller, Borough Presidents, Public Advocate, Manhattan DA & NYC Mayoral Races - Analysis
Early Voting Has Started, Update on Controllers Race, Queens & Manhattan Borough Presidents & the NYC Mayoral Contest
June 14, 2021 / NYC Neighborhoods / News Analysis & Opinion / Gotham Buzz NYC.
Well, this election certainly snuck up on us. It's hard to believe that early voting began on Saturday, June 12, 2021 and continues through June 20th. Election day follows a couple of days later on Tuesday, June 22nd - only a week away.
Please be advised that these are not endorsements, per se, just an opinion based on an analysis of the best information I have at this time.
NYC Municipal Election Primaries Underway - Early Voting has Begun
This is an important election, where most of the key municipal offices are up for grabs, and many of the key incumbents have been term limited. There's the Mayor's race, of course, which I'll get to in a minute. And also the Comptroller, the Public Defender, all of the Borough Presidents, and all members of the City Council.
NYC Comptroller Race - Corey Johnson has a Solid Lead, but Still Short of a Majority
Regarding the Comptroller's race, right now Corey Johnson, the current Speaker of the City Council, is running for Comptroller and leading in the polls by a fairly healthy margin – BUT – he still only has about 18% of the vote. His next nearest competitors are Michelle Cabruso-Cabrera and Brad Lander – both of whom are at 9%. Johnson seems like a solid choice, given his experience as City Council Speaker, and no questions regarding his integrity and efforts in support of the working / middle classes.
Public Advocate - Juumane Williams has Outraised his two Competitors Combined by 50% in Small Donations
I'm not familiar with our current Public Advocate, Juumane Williams' competitors, but they've not been very successful in obtaining financial support. I also couldn't find a poll for the race, which to me means it's not hotly contested. Williams was elected Public Advocate, beating out sixteen other candidates in a special election in 2019. At present I see no need for a change, as Williams' first full year in office was - like all of our lives - put in something akin to a techno 'sleep mode' as we waited out the pandemic.
Van Bramer, Sunnyside Yard and the Queens Borough Presidency
As for the Borough Presidents, Jimmy Van Bramer seems to be the best choice for the folks in Queens, because he stood up to the powerful interests and the Democratic Party leadership regarding the Amazon development deal in Long Island City. This issue was an important test, because that Long Island City real estate development package seemed to include a number of unnecessary tax giveaways to billionaires – yet again.
But thanks to Van Bramer and other courageous local government officials, this did not happen. And in spite of the blockade, Amazon still made significant investments to expand their footprint in NYC – as had Facebook and Google previously and concurrently – without the taxpayer giveaways. When are government officials going to learn that NYC offers big corporations a level of infrastructure they are hard pressed to obtain almost any place else?
So that said, the reason Van Bramer seems like the best choice is that it's very likely in the next four to eight years, that the Sunnyside Yard is going to be developed. Sunnyside Yard is adjacent to Long Island City, Sunnyside, Woodside and Astoria and its development will greatly affect the lives of the people who live there and likely far beyond. So the last kind of Queens Borough President the folks of Queens need representing them during these turbulent times, are those who are unwilling to stand up to the real estate developers and big business billionaires, because the pressure to sell us locals out, will likely be significant.
In standing up for the locals in the case of the Amazon development, Van Bramer has shown he's willing to take the risk and heat of representing his constituents – even when it means angering rich and powerful people. The other two key Democratic candidates, Elizabeth Crowley and Donovan Richards, are both Democratic party 'machine' insiders and have shown a proclivity to accommodate real estate developers in the past.
Manhattan Borough President & the Case of an Ambitious Opportunist
In Manhattan, the only insight I have to provide at this time, is about who I find somewhat objectionable, and that's where Lindsey Boylan comes in. I did a couple of reports that included her, in tandem with the Cuomo harassment allegations. What I found was that the timing of her announcement alleging that Cuomo had harassed her, seemed far too opportunistic to ignore, as did the way she appeared to manage her career while working for him. And what seemed her attempt to exploit the #MeToo movement for support and donations, reminded me of how Senators Cruz [Republican Texas] and Hawley [Republican Missouri] seemed to exploit the Big Lie about election fraud to opportunistically raise cash for their campaigns.
Lindsey Boylan and sexual harassment allegations against Governor Andrew Cuomo.
Manhattan District Attorney Race - Why did One Front Runner Receive Lots of Wall St. Cash?
According to a May 19, 2021 report by Intelligencer,
" ... Much of the criticism aimed at Farhadian Weinstein has come from her ties to the financial industry. As of January, the last filing deadline, Farhadian Weinstein had raised $2.2 million, far more than any other candidate. Much of that money was provided by donors on Wall Street, where Farhadian Weinstein's husband runs the hedge fund Saba Capital Management. (Her critics like to point out that she and her husband bought their Fifth Avenue penthouse for $25.5 million in 2012.) Farhadian Weinstein's connection to the finance world is especially concerning among those who saw a connection between Vance declining to prosecute Ivanka Trump, Donald Trump Jr., and Harvey Weinstein and the DA's willingness to take substantial contributions from the defense attorneys who represented them... "
Farhadian is one of the top two contenders.
The other top contender is Alvin Bragg, who doesn't have such monied support, but did win the endorsement of the New York Times. In their endorsement in support of Alvin Bragg for District Attorney they cited his successful prosecution of the Trump Foundation's illicit activity. Whoever becomes the next Manhattan District Attorney will have to take over the current case being prepared against the Trump Organization regarding alleged tax scam(s). This race will NOT be decided by ranked choice voting, even though there are eight candidates vying for the spot.
Bronx, Brooklyn & Staten Island Borough Presidents
Unfortunately, most of the roughly two dozen folks running for the Bronx, Brooklyn and Staten Island Borough Presidents, I've not spent much time covering or monitoring. Unfortunately, I don't have the resource to do it now, in the time remaining. So I suggest using Google, Bing, Wikipedia, the NYT and the Daily News as fairly reliable sources to use, if you want to check up on someone that you're contemplating voting for. We rolled out the Bronx Buzz, the Brooklyn Blvd and the Staten Buzz, all within the past few years, so we're short on history as of this writing, but should be in a far better position to comment in the years going forward as we step up our coverage in those boroughs.
Beware the Manipulations of an Australian Born Billionaire's Corrupt NYC Media?
I recommend against relying on the NY Post, Wall St. Journal and Fox News for election information as they are all controlled by the same Australian born billionaire, Rupert Murdoch. Murdoch, who appears to use these media outlets to manipulate public perception, in order to get pols elected who will cater to his whims, in exchange for 'free' mass media advertorial [ads presented as 'news' content] support. The candidates he supports too often win, as does Murdoch, while we, the people, lose bigly.
Now, onto the NYC Mayoral Debate on Thursday, June 10, 2021.
2nd / Final Live NYC Mayoral Debate 2021 & Ranked Choice Voting
On Thursday, June 10, 2020, five of the most competitive NYC Mayoral candidates faced off again in the second and final live debate of this race. The candidates were Eric Adams, Kathryn Garcia, Maya Wiley, Scott Stringer and Andrew Yang. Donovan, Morales and McGuire apparently didn't make the cut. Take note of this folks, as in this first year of ranked choice voting, even if you support these candidates, your second through fifth place votes are going to matter. Why? Because as of this post about 22% of the electorate has not yet made up their minds and nobody – not even the front running candidates – are even close to winning the majority needed to become the next Mayor of NYC.
So as I sat down to watch the debate, I found myself not that interested in the first couple of questions. One was about how to handle Governor Cuomo, because de Blasio and Cuomo have had a testy relationship. But it's unknown as to whether Cuomo will be re-elected, given he's already held the job for twelve years. Why is the Mayor's post term limited but the Governor's is not? The candidates were also asked about the legalization of marijuana and the answers didn't differ dramatically. They all seem to be in favor of legalization, with tweaks on how to manage the roll out, the revenue and the collateral damage [accidents and drug abuse].
But the next set of questions were pretty solid, and directed directly at each of the individual candidates, in something I would call "in search of an Achilles heel".
Stringer has a Second Accuser Regarding Sexual Harassment
The first question went to Scott Stringer regarding new and previous allegations of sexual harassment by the NYC Comptroller. In early June a second accuser came forth with allegations that Stringer had groped and kissed her without her consent. The first accuser, Jean Kim, made public similar allegations earlier this year. The allegations date back to the early 1990's when Stringer was one of the owners of a bar called Uptown Local which was between 97th and 98th streets on the Upper West Side. Stringer denied the allegations and said he was sorry if he made anyone uncomfortable.
The next question went to Andrew Yang, querying whether he would spend much time at his weekend home in New Paltz. It was noted that Yang and his family 'escaped' the city during the CoVid pandemic – which was not uncommon with many other white collar workers and their families. Yang said he expected he would be too busy for weekends in New Paltz if elected Mayor.
Wiley & Stringer on Corruption
Maya Wiley was asked what her willingness to enable the de Blasio Administration to block from public view, the communications between the Administration and the political consultants working in tandem with the Campaign for One New York, would mean if she were elected Mayor. Wiley had declared the consultants or Campaign for One New York 'agents of the city' which enabled the communication records to be shielded from public view – but only for a while, as that categorization didn't hold up, when challenged in court. The gist of this was about conflict of interest, much of it surrounding the effort to win universal Pre-K, as some of the donors to the Campaign for One New York had business pending before the city.
I'm not sure what Wiley's response was, as Scott Stringer jumped on this, and cried "pay to play". His outburst was met in kind, where he was accused by Wiley of using his office to serve his own political purposes. The example cited was a Comptroller audit of Garcia's department, which while it began a year ago, was only released within the past month.
This resonated with me, as in my report on Stringer within the past month, I noted how Stringer seemed to use the Comptroller's Office in 2014 to pursue an aggressive investigation of the Queens Library President and Board, which appeared to serve the purposes of a billionaire real estate developer and press lord [at the time]. The Stringer investigation turned up nothing, after a year of investigation, a lot of lawyering and what seemed an endless stream of headlines about the new NYC Comptroller, Scotty Stringer, chasing down 'corruption'. But to me it seemed just the opposite. It seemed that a corrupt Scotty Stringer was making headlines for himself, while chasing down a very competent and innocent Queens Library President and Board, in order to please a billionaire real estate developer and press lord, which in the long haul should have proven good for Stringer's career.
Scott Stringer and the 'tale' of the Queens Library 'Corruption Scandal'.
Kathryn Garcia the Garbage Collector?
The next question went to Kathryn Garcia regarding her handling of the Department of Sanitation and a report about the level of cleanliness in the city where 189 of 221 blocks were declared dirty. Garcia was responded by saying that the city was clean under her watch. But that things like a $100 million budget cut and changes to the alternate side parking rules made keeping the city clean challenging without the proper resource and parking accommodation.
Adams the Crime Fighter?
Adams was asked about whether his claims of being the right guy to be able to manage crime in NYC rang true, given that one of the worst crime areas in the city, is in his borough in northern Brooklyn. He said that it was the Mayor who has control of the NYPD and that the plethora of guns and other factors like poverty contribute to the problem.
I'm not sure if I have this right, but I believe Andrew Yang called Adams on this saying that while shootings are up 75% in the city, they are up 100% in Brooklyn. [Editor's Note: Comparing 2021 to 2020 can be misleading as during the pandemic a lot of things changed. The year 2019 is a better baseline.].
Changing Times & Revisionist Histories - Racism
The candidates were asked if they would change some of the names of streets and locations because a number of those for whom these are named were slaveowners. They all answered in the affirmative, with varying spins on the theme in their answers. Wiley said we need to do more than just change names. Garcia said we need to update records and do a better job of educating people by providing more complete histories of who were the people in our past.
Bike Lanes and Bike Licenses
The candidates were asked about bike lanes and bike licenses. Yang said he believed that motorized bikes beyond a certain speed should be regulated and the biking infrastructure better / more intelligently developed. Wiley said that we need more and better alternatives to existing transit options. Garcia agreed and said no to regular bike licenses because it would serve as a deterrent to an activity that is largely beneficial in nature. Stringer said free bikes for everyone in high school. Adams said no licenses as that would place an unnecessary burden on the NYPD.
Congestion Pricing - Not a Fan Myself but All Candidates Support it
Asked about congestion pricing, they all said yes, except Andrew Yang who pointed out that traffic congestion in Manhattan isn't a problem right now and the funds could be used elsewhere. We did a report on Congestion Pricing and are not fond of it based on our assessment of the facts. It seems like an expensive 'solution' formulated and pushed by lobbyists to profit from a problem it won't really fix.
An analysis of Congestion Pricing in NYC
Adams and Yang Duel – Who Owns Two Homes? Who's a Real New Yorker?
A couple of footnotes to this race. Adams accused Yang of being a racist because Yang questioned whether Adams was a real New York citizen. Adams owns a home in Brooklyn, but also shares an apartment with his partner in Fort Lee, New Jersey. Adams said it was racist because he [Adams] believed that Yang was implying that an African American can't own two homes. Yang's campaign said Yang questioning Adams residency was in response to Adams' continuous assaults on Yang as not being a 'real New Yorker' because Yang owns a second home in New Paltz. This looks like a guy cat fight [meow].
NYPBA – the Police Union with a Spotty Record – Endorses Adams
Adams also received the endorsement of the NYPBA police union, which Adams has been boasting about. It's worth mentioning that the NYPBA has fought to keep most or even all of the NYPD policemen who have shot and killed unarmed African Americans on the force with benefits. The NYPBA finally lost one of these battles regarding Daniel Pantaleo, who put Eric Garner of Staten Island, in a fatal chokehold believed to have caused Garner's death.
Australian billionaire Murdoch's NY Post and the NYPBA, the New York City's police union, urges de Blasio and NYPD to keep Daniel Pantaleo on the force.
Early Voting Runs Until Sunday June 20th and the Election is Tuesday 6/22/21
Early voting begins Saturday, June 12th and continues through Sunday June 20th. Election day is Tuesday, June 22nd. Have a good week.
Enjoy your week.
---
This Weekend NYC Things To Do
NYC is Increasingly Moving to Normal - Many Live Events This Weekend in the Boros including the Feast of St Anthony in the Little Italy section of the Bronx, LGBTQ Festival in the South Bronx, Rose Garden Festival at NYBG, Traditional Street Fair in Forest Hills Qns, Calligraphy Workshop in Jamaica Qns & Plantathon Crafts Fair on the UWS, Tribeca Film Fest continues, Food Truck Fair at Mount Loretto SI, Pride Festival in Brooklyn and a Greek Festival in BK too
June 11, 2021 / NYC Neighborhoods / NYC Things To Do Events / Gotham Buzz NYC.
Weather. The Temperature highs will be in the low 60's on Friday, rising to the low 70's on Saturday and the mid 70's on Sunday. The temperature lows will be in the low to mid 60's all weekend. Possibly a bit of rain is in the forecast on Sunday night after 9 pm. Winds will range between 3 - 7 mph rising slowly through the weekend. The Humidity will be in the 60% - 80% range all weekend, rising as the weekend progresses.
NYC Live Events Coming Back Gradually - Bronx
Thru Sunday, June 13, 2021 from 6 pm to 11 pm - The Feast of St. Anthony. Times are Friday until 11 pm, Sat from 2 pm - 11 pm / Sun from 2 pm - 10 pm. It's the 114th / 115th annual Feast of St Anthony at Our Lady of Mount Carmel Church at 627 East 187th Street which is also known as Bronx Little Italy. The triangle of streets along Cresent and Arthur Avenues & 187th Street in the Little Italy section of the Belmont neighborhood in the Bronx will be celebrating this Belmont neighborhood st fair with rides, games, raffles, food and entertainment every night. Officially the street fair is being held along East 187th street from Arthur to Beaumont Avenue, and along Crescent from Cambreleng to Belmont Avenue. There will be a procession on Sunday beginning at 5 pm.
On Saturday, June 12, 2021 from 12 noon - 8 pm there's the 1 Bronx Festival / HUB 3rd Avenue Summer Festival / LGBTQ Festival - Along Alexander Avenue between Bruckner and 134th street. Bronx street fairs in the Melrose neighborhood and near Mott Haven. In 2019 it was organized by Third Avenue BID, LGBTQ Bronx Caucus, Out Bronx, BAAD & Bronx Borough President.
On Saturday & Sunday, June 12 & 13, 2021 from 11 am - 4 pm. Rose Garden Weekend at the New York Botanical Garden Festival - At 2900 Southern Blvd in the Bronx. This isn't exactly a street fair in the Norwood / Fordham Manor / University neighborhood of the Central Bronx - but it is an opportunity to see 650 varieties of roses in bloom in the Peggy Rockefeller Rose Garden at the NY Botanical Gardens [Admission $15 / $7 / $4 & kids under 2 free].
In June 2021 EVERY Saturday from about 12 noon to 7 pm - Bronx Night Market - in Fordham Plaza at East Fordham Road and Third Avenue across from the Metro North Railway Station.
NYC Live Events Coming Back Gradually - Queens
Sunday, June 13, 2021 from 10 am - 6 pm - Forest Hills Festival Of The Arts - Along Austin Street from 69th Road to 72nd Road. St fairs in Forest Hills.
Saturday & Sunday, June 12 & 13, 2021 - from 1 - 4 pm - Traditions Festival. At King Manor at 153rd Street and Jamaica Avenue in King Park. The Saturday event centers around calligraphy and the Sunday event centers around crafts, music and dance.
NYC Live Events Coming Back Gradually - Manhattan
Sunday, June 13, 2021 from 10 am to 6 pm - 43rd Plantathon Crafts Fair - Along west side of Broadway from 73rd to 82nd Street - street fairs in the Upper West Side neighborhood UWS of Manhattan. One of the oldest plant fairs in the city, offering a huge array of plants, food and live music.
Sunday, June 13, 2021 from 12 noon - 62nd Annual Puerto Rican Day Parade in Manhattan - Normally it's live and along 5th Avenue from 44th Street to 79th Street. www.nprdpinc.org. This year it's been cancelled, but there will be a TV show from 12 - 2 pm Sunday on Puerto Rican culture.
The Tribeca Film Festival continues as does entertainment on the Lincoln Center Green.
NYC Live Events Coming Back Gradually - Brooklyn
Thursday - Saturday, June 10 - 12, 2021. From 11 am - 9 pm daily. 42nd Annual Greek Festival at the cathedral at 64 Schermerhorn Street between Court Street and Boerum Place. The event has rides, entertainment, food and shopping. Organized by the St Constantine & Helen Cathedral at stconstantinecathedral.org. Brooklyn street fairs in Brooklyn Heights.
Saturday, June 12, 2021 from 10 am - 6 pm _ 24th Annual Brooklyn Pride Festival. Along 5th Avenue between 3rd and 5th streets. In the past the festivities warm up began with a run through Prospect Park at 10 am [register at brooklynpride.org]. And again - in the past - from 11 am - 6 pm there's a cultural festival with food, shopping and entertainment along 5th Avenue from 1st to 9th Streets, but as you can see above, the size of the fair has been reduced to 3rd to 5th streets. Brooklyn street fairs in Crown Heights.
NYC Live Events Coming Back Gradually - Staten Island
Friday, Saturday & Sunday, June 12 & 13, 2021 - 5th Annual Food Truck Fair - beginning at 1 pm on Saturday and Sunday - ending at 10 pm. Food trucks and live entertainment. At Mount Loretto at 6581 Hylan Blvd on Staten Island. Not a traditional street fair, but 15 food trucks and live entertainment by many bands. For $5 you can get a taste from one of the food trucks. Buy tickets at www.catholiccharitiesofstatenisland.org [or mountloretto.org].
May 27 - June 13, 2021 weekdays from 5 - 10 pm & weekends from 12 noon - 11 pm - SI Mall Carnival at the Staten Island Mall at 2655 Richmond Avenue in the Heartland Village / New Springville neighborhoods of Staten Island. Food, entertainment and rides - $5 admission. Street fairs / festivals in the Heartland Village neighborhood of Staten Island.
Things are Gradually Coming Back to Life
We're trying to stay abreast of things as the city re-awakens from its CoVid pandemic past. Here are some links to other things going on. Manhattan street fairs, Queens street fairs, Bronx street fairs, Brooklyn street fairs and Staten Island street fairs. We'll add more as the summer progresses.
---
NYC Mayoral Debate Review
In the Debate, McGuire Moved up a bit, Donovan Moved Down & ...
June 7, 2021 / NYC Neighborhoods / News Analysis & Opinion / Gotham Buzz NYC.
Weather. Some small amounts of rain are expected on Tuesday, Wednesday and Thursday - but at a below 50% probability - except Wednesday early afternoon. The temperature highs will be in the mid 80's on Tuesday and Wednesday, dropping to the mid 70's on Thursday and the mid 60's on Friday. The temperature lows will go from about 70 on Tuesday and Wednesday to about 60 on Thursday and Friday. The winds will be between 3 - 10 mph, being calmer in the first couple of days, and a bit more windy toward the end of the week. The humidity will be between 70% and 90% through the week.
The First Live NYC Mayoral Debate was Wednesday June 2nd
It was nice to see all of the major candidates on the same stage talking the issues, as for the first time the debate was live. I went in with Garcia, Morales and Yang near the top of my list; with Adams, Stringer and McGuire at the bottom; and the other two - Donovan and Wiley - in the middle.
I came out of the debate a bit less certain of Garcia, more convinced by Garcia and unchanged on Yang. Wiley stayed in the middle, probably dropping a notch, as she triggered concerns that she may be trying to do too much, too quickly, and thus may fail. Based on what I've seen over the years, you can't lead from the fringer.
Shaun Donovan shot down into the middle of my bottom tier, where Stringer championed the bottom slot. McGuire moved up to the top of the bottom tier, while Adams moved up into the middle tier, pulling neck and neck with Wiley. I'll show you a before / after graphic later this week.
So why the changes?
Donovan Loses Because He Spent his Time Attacking de Blasio, Instead of Offering any New Ideas / Solutions to the Problems Faced by NYC
I think Shaun Donovan has been reading the NY Post and watching Fox News a bit too much. These news outlets are owned by Australian born billionaire Rupert Murdoch who uses his media outlets as one big propaganda machine which seems designed to manipulate the perceptions of his audiences by omitting key facts and sensationalizing trivia [he was late] and hyping allegations [fake news corruption]. Donovan doesn't seem to understand that de Blasio went unchalleged in the last election and defeated Malliotakis by a landslide.
So Shaun wasted his time trying to position himself as the un-de Blasio, in a manner not unlike what former Congressman Max Rose did, when running for re-election against Malliotakis on Staten Island. Rose lost.
McGuire Moved up Because he Wasn't a 100% Corporate Suit, but still Remains on the Low End
How's that for a backhanded compliment? McGuire's solutions to the gun violence, is to shut down the gun shipments coming in on I-95. His solution to helping the NYC economy recover is to subsidize MWBE businesses by helping provide workforce training and enhanced technology solutions, and he suggested enabling parochial schools [non-profit religious groups] to do charters rather than for profit hedge funds - although he didn't rule out hedge funds. And in what is a typical Republican stance, he recited his distaste for government, as if we were living in America a couple of hundred years ago, when the west was wild, the buffalo roamed free.
Wiley has a Lot of Ideas, but can she Deliver?
Maya Wiley blustered her way through the beginning of the debate, before calming down and making sense. She's an attorney and civil rights activist, and as such, comes with progressive ideas, that I think may be ahead of their time. She wants to create 100,000 jobs by employing people from within communities to build their own affordable housing. She attacked Andrew Yang for his promise of creating 150,000 jobs, when his company only grew to 150 jobs. Yang explained that the company he ran wasn't where the jobs sprouted up, but rather by enabling all of these grassroots entities to start their own companies and efforts.
Wiley also said she would move $1 billion from the NYPD to provide universal care for 100,000 families. That she would stop hiring at the NYPD and something about the Police Academy and investing in people. On education Wiley said that she was educated in an overcrowded charter school, but I didn't catch anything about what she would do vis a vis education. And she told voters to hire her because she has courage.
Morales Appeared a Stronger Candidate than I First Thought but ...
Of the eight the top and second tier candidates, the one I had least exposure to was Dianne Morales. Morales was an educator, most recently working for the Phipps Company in NYC. She talked about jumpstarting the economy by working with non-profit community groups, funneling 80 cents on the dollar back to them. She, and for that matter, none of the candidates talked about how they were going to fund their grandiose job creation efforts.
When it came to education, Morales talked about how the curriculum at many schools doesn't resonate with many in the student body and therefore fails them.
This comment resonated with me, as during the CoVid pandemic and before, I had taken to watching PBS documentaries that cover the history of African Americans, other ethnic minorities and women, that raised my awareness of how the entire system has been skewed toward white males. I think we all recognize that we, as a society, need to open up parallel channels, curriculums, institutions, arts, culture and media for other gender(s) and other ethnicities to live up to the philosophies embedded in the U.S. Constitution.
Bear in mind that the institutions were designed a long time ago, when the U.S. was primarily a white, male dominated society, and so in the historical context they served their purposes well enough for many years, which is why the institutions and programs survived. But things have dramatically changed over the past couple of hundred of years, and the institutions and the curriculae must keep pace with the times.
Again on education, Morales said that the schools need to use the city as a classroom, which will expand the space available for learning, not to mention leveraging the tremendous resources available to us here. She said this will expose and excite kids to the possibilities that may await them if they perform. I thought this was an excellent idea.
Morales ended the debate by saying she's a single mom of two kids. She's imperfect. She faced inequalities and challenges and when she fell, she got back up, and that's what has made this city great and will see us through.
I did a bit of research after the fact, and Dianne Morales has had some campaign management issues, including the loss of a top manager and a union, so these management / leadership issues also need to be factored into people's voting decisions.
Andrew Yang - Remained One of My Top Three but ...
There's no doubt that Andrew Yang is a very personable, likeable guy. He is easily the one with whom I'd most enjoy sitting down with to have a beer. Does that matter? To an extent. Part of any leadership position is selling your ideas, program and ultimately self. But I can't say that likeability has ever been the driving impetus behind someone getting my vote.
Yang was attacked by a number of the other candidates, perhaps because he continues to be one of the leading candidates and because he is so likeable. One rival said Yang missed a number of NYC Mayoral votes. So what? Another accused him of overpromising on jobs [that exchange is explained above] - even as most of the candidates promised hundreds of thousands of new jobs. Jobs, jobs, jobs.
Yang wants to get the kids back in school. He rightly noted that sports and socializing are both important to building / rounding out the full person [team building and interpersonal skills respectively]. Yang was the only of two to give a straight answer regarding his second choice [Garcia]. Donovan was the other and he said Wiley. All the others said that they hadn't yet made up their minds [yeah].
Yang also said that now is a good time to reach out to the disadvantaged by using some of the federal money to enable high speed internet to all [he noted that 29% of kids didn't have access to high speed internet during the pandemic]. He gave de Blasio a B for overall performance, which is an assessment with which I agree. Everyone else I have spoken to who is critical of de Blasio seems to rely on mega billionaire Murdoch's mendacious media [primarily Fox News & NY Post, but also Channel 9 TV and the Wall St Journal and increasingly ABC TV] which leave out de Blasio's accomplishments, sensationalize any short term negatives, and hype allegations and innuendo while leaving out key facts.
Yang also noted that he had more grassroots donors than any other candidate on stage. But it's worth mentioning that he likely leverage the donor database he built while running for president.
Garcia, Stringer & Adams have been Covered Previously
In our reporting leading up to the debate, we had previously posted reports covering Garcia, Stringer and Adams. As you can probably tell, I'm not hot for any of them, but conversely I find only a couple of the candidates that truly put me off. What you have left, is a number of interesting candidates, with widely varying qualifications, a couple of whom are strongly supported by vested interests, who in my mind are looking to plunder the public purse.
The two public office holders, Stringer and Adams, appear thus far to have been the biggest beneficiaries of special interest cash. That is in part why they're down near the bottom on my selection set. Stringer has repeatedly appeared to favor those who fund him over those who voted for him, while Adams seems one of the most conservative candidates running on the Democratic ticket. It's worth mentioning that Adams was a Republican, and that Australian born billionaire propagandist Rupert Murdoch's NY Post has endorsed Adams. Miser Murdoch seems never to give something for nothing, which is why I consider this tidbit worth noting.
This is why Garcia is still on top for me. Because so far, we've not seen those strong special interest ties, she is apparently competent having served well in both the Bloomberg and de Blasio Administrations, and appears to have one of the best backgrounds / skillsets needed to be an effective mayor.
This is not an endorsement, as I'm a jaded voter, who doesn't really trust most folks in public office. A few have surprised me to the good, but most have not surprised me with the bad. It's a democracy. We get a choice. And then we cross our fingers and hope for the best. And if it doesn't work out, we try to change things the next time around.
Thanks for paying attention and have a good week.
---
Things to Do This Weekend in NYC
Now - Open Streets Continue, Street Fairs have Returned including City Island Art & Crafts Fair, Uncorked Wine Festival in Historic Richmond Town, The St Nicholas Avenue Festival and things to do at the Green at Lincoln Center, Tribeca Film Fest Begins 6/9, Brooklyn Conservatory Concerts Start Friday June 11 & the East Side Access Tunnel Completed
Soon - Gay Pride Parade Returns 6/27, but Bans Gay NYPD participants [Geeeessshhh when does the exclusion stop?], Shakespeare in the Park Returns 7/5, NY Auto Show Returns 8/20, Hip Hop Museum Broke Ground in Bx in May & to open 2024
June 4, 2021 / NYC Neighborhoods / NYC Things To Do Events / Gotham Buzz NYC.
Weather. The Temperature highs will be close to 80 on Friday, rising to 90 for Saturday and Sunday. The temperature lows will be in the mid 60's on Friday, rising to the low 70's on Saturday and Sunday. A bit of rain is in the forecast on Friday only between 8 am - 6 pm. Winds will range between 5 - 10 mph all weekend. The Humidity will be about 80% Friday, down to 60% Saturday and 50% on Sunday.
The sign to your right was found in the yard of a Queens resident. It reminded me of some of the signs my mother used to put up around the house, to instruct us kids, in a manner she deemed appropriate.
NYC is Rumbling, Like the Earth Before an Earthquake
I can see it in my email box, once made manageable by the CoVid pandemic. And now ... ever so steadily ... I see it filling back up as the big city begins to awake from its pandemic slumber. At once heartening, but also scary, as I feel a flood of activity coming, almost to great to bear. Woe is me?
So this weekend, as you can see by the headlines - Open Streets Continues, Street Fairs Returned Last Weekend, The Green at Lincoln Center continues, the City Island Arts & Crafts fair in the Bronx Saturday and Sunday, Tribeca Film Fest Begins Wednesday 6/9 and the Brooklyn Conservatory Concerts Start Friday June 11.
The Streets & Outdoors Coming Alive First
Given what we've just been through, noting that only 40% of the population is fully vaccinated and that only about 50% of the population has one or more shots - then staying out doors makes infinite sense - especially while we can for the next six months.
The CoVid numbers have been falling steadily, so all the trends are in the right direction. And if we stay outdoors, mask up indoors or in close quarters, and urge family and friends to get vaccinated, it could be one helluva summer. To that end last weekend we saw the first of the summer fairs hit the streets, as well as open streets return on the weekends, and the Lincoln Center green attract folks to watch the performing arts after a long hiatus.
Street Fairs Returned Last Weekend & Continue Through the Year
In Manhattan, there are three street fairs this weekend, with two on Satruday and one on Sunday. These generally begin at 10 am and last until 6 pm. There's the St. Nicholas Avenue Festival on Saturday, June 5th on St. Nicholas Avenue from 181st Street to 188th Street, as well as the First Avenue Festival, also on Saturday on 1st Avenue from 68th Street to 79th Street. On Sunday there's the West Side Spring Fair on Amsterdam Avenue from 73rd Street to 79th Street. Not completely sure on this one, but I believe there's a craft fair in Damrosch Park at Lincoln Center this weekend from about 10 or 11 am to 6 pm.
In the Bronx, the City Island Arts & Crafts Festival runs on Saturday and Sunday from 11 am to 7 pm all along City Island Avenue, with the epicenter around Hawkins Street. City Island is home to a number of artists and the fair also attracts craftsmen and women and artists from around the city and beyond.
On Staten Island the Alice Austen House has partnered with Flagship Brewing to host a craft beer and arts & crafts fest from 1 pm - 4 pm at 40 Minthorne Street on Saturday. There's also a return of the Uncorked Wine Festival from 12 noon to 6 pm at Historic Richmond Town. Also on Saturday there's the Victory Blvd street festival at Wescott Blvd in the Castleton Corners section of the island, from 11 am - 1 pm, which includes entertainment, food and shopping. All weekend there's the SI Mall Carnival which began May 27 and runs through June 13th. On the weekends it's open from noon to 11 pm and on weekdays from 5 pm - 10 pm, with an entrance fee of $5. There's food and rides and shopping.
Lincoln Center Green - Bollywood Friday 6/4 at 4 pm
Beginning at 4 pm there will be a Bollywood dance performance by the Anja Dance Company on the Green at Lincoln Center outdoors.
Summer Events Announcements - Gay Pride Parade, Shakespeare in the Park, NY Auto Show & Universal Hip Hop Museum in the Bronx Underway
So there's been a stream of announcements, of returning events, that are likely to continue throughout the summer. The Gay Pride Parade is set to return on Sunday, June 27th, and in 'bitch-like fashion' the parade has banned the NYPD from participating, likely in retaliation for prior treatment. Moving on?
Shakespeare in the Park is set to return to Delacorte Theater in Central Park beginning July 5th and to run through the summer. While capacity will be limited, they intend to run for a longer period of time.
The iconic image at right caught my eye as I was passing a construction site. What does it mean? Dunno. Street art, music and theater are part of what makes the Big Apple, Big Melting Pot so interesting.
The NY Auto Show is set to return to our fair city on August 20th and run through the following week at the Javits Center. Normal seems like it's a comin'.
The Universal Hip Hop Museum in the Bronx FINALLY broke ground after being talked about for somewhere between a half decade to a decade, possibly longer. The new museum is part of a south Bronx development just north of the 145th Street Bridge between the Harlem River and the Major Deegan - not far from Franz Sigel Park and adjacent to the Concourse, Melrose and Mott Haven neighborhoods. The museum is expected to be completed in 2024.
Next Week - Tribeca Film Festival Begins 6/9, Brooklyn Conservatory Concerts Start Friday June 11 & the East Side Access Tunnel Completed
The Tribeca Film Festival begins on Wednesday 6/9. They are offering a number of complimentary tickets, so many of the live screenings have been sold out, but there's still plenty available as of this posting [but it's next week so if you want to attend, you better get moving]. For details see their website which includes both live and streamed events.
https://tribecafilm.com/festival
On Friday 6/11 there's a live Brooklyn Conservatory of Music concert from 7 pm to 9 pm at 58 Seventh Street in Brooklyn. It's free and you can rsvp at www.bkcm.org.
Last week it was announced that the major construction efforts on the $11 billion, 15 year old East Side Access Tunnel was reportedly completed. There's more detail work to complete on the tunnel that connects Queens and Manhattan and it's now on schedule to be opened in sometime in 2022. It is estimated that the new tunnel will cut 40 minutes off a Long Islander's commute.
The photo at right shows the MTA workmen of a construction project last weekend. Oftentimes the rails are hampered with construction / maintenance projects that get underway with the warmer weather in the unrelenting task of maintaining a subway system built around a century ago. Some parts of the line are older than that, and some are newer, as the system was developed in spurts.
Enjoy your weekend but take appropriate sunscreen and cooling precautions as it's gonna be a hot one.
---
Staten Island Things To Do Memorial Day Weekend - Staten Island Memorial Day Weekend SI NYC
Memorial Day Weekend Things To Do on Staten Island NYC
Things To Do on Staten Island over the Memorial Day Weekend
May 28, 2021 / Staten Island Neighborhoods NYC / Things To Do on Staten Island NYC / Staten Island Buzz NYC.
Memorial Day Weekend Forecast as of 5/28/21. The temperature highs will be in the mid to mid 60's Friday, dropping to the 50's on Saturday and Sunday, rising to the low 70's Monday. The temperature lows will be in the low 50's on Friday and Saturday, rising to the high 50's on Sunday and Monday. Yes there's Rain in the forecast on Friday [1.5 inches], and about a third of an inch on Saturday and Sunday, with Monday being clear. Winds will range between 10 - 20 mph Friday and Saturday, falling to 5 - 10 Sunday and a calm 5 mph on Monday. The Humidity will be 80% - 100% on Friday, 60% - 80% on Saturday, and 50% - 60% the rest of the weekend.
Click for Staten Island Weather.
Brief History of the Memorial Day Holiday on Staten Island
Memorial Day first started out as Decoration Day in Waterloo, New York on May 30, 1866 - a year after the Civil War - to honor those who fought in it. In the 1880's the day came to be known as Memorial Day.
According to a May 25, 2012 report in Time Magazine, ten states - Texas, Louisiana, Mississippi, Alabama, Georgia, Florida, North and South Carolina, Virginia and Tennessee also officially observe some version of a Confederate Memorial Day, sometime between late April and early June [in Texas it's in January]. It's been reported that unofficially most of the former Confederate states still commemorate it, but not without some controversy as to the former Confederate diaspora it's to honor their ancestors, while to the former diaspora of the slaves it seems a remnant of these states racist past.
About ten percent of the nation travels more than 50 miles over the weekend. Memorial Day differs from Veterans Day which is held on November 11th of each year. Veterans Day began by honoring those who fought in World War I which ended on the 11th hour, of the 11th day of the 11th month of 1918. Both honor those who served in the U.S. Military. Veterans Day coincides with a similar holiday in Europe for the same reason, which is called Remembrance Day and Armistice Day.
Memorial Day Holiday Weekend Special Events on Staten Island NYC
According to a February 8, 2021 report in Military News the U.S. Navy is holding Fleet Week virtually for the second year in a row due to the CoVid pandemic. The annual celebratory week in NYC is scheduled to run from Wednesday, May 26 to Monday, May 31, 2021. I believe, assuming all goes well, they will return next year.
Normally there's a Memorial Day Parade on Staten Island, kicking off at 11.30 am at Forest Avenue and Hart Blvd ending on Decker Avenue. But unfortunately this year attending the parade and Staten Island street fairs, don't appear to options due to the ongoing CoVid pandemic. The big events are the primary activities that will not be available to us this Memorial Day Weekend, while visiting Staten Island theaters, performing arts & art museums, will be.
Things continue to move in the right direction. Eating out at one of the Staten Island restaurants will be available come Memorial Day Weekend. We posted some restaurants suggestions for Mother's Dayin our Mother's Day Restaurants on Staten Island report.
You can also go bicycling around Staten Island so be mindful to observe the rules of the road [click link].The 5 Boro Bike Ride 2021 was postponed. They now have a new date, which is August 22, 2021.
Unfortunately shopping on Staten Island, will also be limited to groceries, pharmacies and home improvement stores [aka essential services], but local Staten Island farmers markets are classified as an essential service, so that provides another outing option.
So there are some things happening right here in our favorite borough - Staten Island. Take your time to sort through what's available and start planning your weekend.
Memorial Day Weekend Events on Staten Island
Click here to obtain information about things to do Labor Day Weekend on Staten Island. And our things to do / Staten Island events calendar is updated monthly with between 50 - 100 different Staten Island fun / cultural events.
Staten Island Public & Private Parks
Staten Island has a number of New York City Parks,which will be mostly open / back to normal. Here are some highlights.
New York City beaches will re-open for swimming on Memorial Day Weekend on Saturday, May 29, 2021 and remain open through September 7th. The city outdoor pools will reopen on June 26th, while the indoor pools remain closed until further notice.
City playgrounds, golf courses and driving ranges, skate parks and grilling areas have all reopened. Dog runs are open with CoVid recommendations in effect. Basketball, handball, tennis, bocce, and volleyball courts have re-opened, but with CoVid guidelines remaining in effect. Some field and court permit applications are now being reviewed and issued.
I spoke to the National Park Service which informed me that the National Parks on Staten Island will be open so you can walk, bike, skate board and visit the beach. The National Parks on Staten Island include Fort Wadsworth which is alongside the Verrazzano-Narrows Bridge, the Great Kills Park along the Lower Bay in Great Kills, and Miller Field Park which is located between Midland and New Dorp neighborhoods and adjacent to the Lower Bay.
Click here for a listing of the Staten Island Parks including maps showing their locations along with a bit of park history - Coming sometime in the not-too-distant future.
NYC Golfing on Staten Island Now Open
Staten Island has three main golf courses which includes the Silver Lake near West Brighton, LaTourette near New Springville / Heartland Village [SI Shopping Mall] and the South Shore golf course near Rossville.
Unfortunately, as of this post none of them are expected to be open by Memorial Day weekend 2021. Click here for details about Queens Golf Courses including maps and links to the operators' websites.
Click here for Staten Island things to do on Memorial Day weekend.
---
NYC Mayoral Race - Kathryn Garcia
Garcia has Emerged as One of the Two Leading Females, with Momentum in an Evolving & Very Undecided NYC Mayoral Race
May 24, 2021 / NYC Neighborhoods /NYC Politics / News Analysis & Opinion / Gotham Buzz NYC.
Weather. The temperature highs will rise into the mid 70's on Tuesday, mid to high 80's on Wednesday and Thursday, and then drop into the 60's for the Memorial Day Weekend. The temperature lows will be in the mid 60's on Tuesday and Wednesday, dropping into the mid to high 50's the rest of the week, including the Memorial Day Weekend. There's a 50% chance of about a third of an inch of rain Wednesday and 65% chance of about three quarters of an inch of rain on Friday, but otherwise it should be clear sailing ahead for the entire week and weekend. Humidity is 50% - 70% on Tuesday and Wednesday, falling into the mid 40% range on Thursday, and climbing back to the 70% range on Friday. Humidity will be in the 40% - 50% range through the weekend. Winds will be 5 - 10 mph except on Saturday.
Will Kathryn Garcia Break Some Glass & Kick Some A_s?
If the ads shown by the NYC Mayoral candidates were a proxy for what we're gonna get, then - by a long shot - I would have to go with Kathryn Garcia.
Most of the ads run by NYC's mayoral candidates smell like the same warmed over hash we've been watching for decades. Scott Stringer's ads tell us that he's a family man like one of us. Eric Adams tells us he'll be tough and fair like he was a a policeman. Andrew Yang, who broke through the noise for a brief period in the Democratic presidential primary, also seems to pursue the theme that he's one of us. It's worth noting that part of Yang's breakthrough in the Democratic candidate national field was due in part to the fact that he was reportedly the first Asian American to run for president on the Democratic ticket [Bobby Jindahl ran as a Republican before him]. Maya Wiley is running ads that tell us she's a Mom [one of us] who will fight for our kids.
And then there's Kathryn Garcia's ad.
Cut the crap. Short and not so sweet. A touch of underlying humor. Connecting to the modern era of comic book heroes, or maybe even Austin Powers, breaking out of a fire cabinet that looks a lot like a superman / superwoman phone booth. Not so vaguely blasting the historical gender bias, that looks like a glass ceiling, in the two centuries old NYC Mayoral Office.
It's a ten second commercial that's fully loaded. It says a lot about her. Creative, unabashedly female but with the swagger of a man, and a terribly efficient well messaged commercial because her campaign is only funded at what I would call the second tier of candidates. But with nearly a quarter of voters still undecided, and perhaps even some of the decideds trying to make up their mind, Garcia's chances of becoming the next NYC Mayor seem to grow daily.
A Brief History of the NYC Mayoralty vis a vis The Current Primary on 6/22
In the 1800's through the mid 1900's the Irish and the English controlled the office of NYC Mayor [Tammany Hall in the 1800's and 1900's].
In 1934 Fiorello LaGuardia, the 99th NYC Mayor, opened door for the Italian Americans, and since then four of the last eleven mayors have been Italian Americans. In 1974 Abraham Beame, the 104th NYC Mayor, became the first practicing Jewish American Mayor [LaGuardia's mother was part Jewish but he was raised Episcopalian] and since then three of the last six NYC Mayors have been Jewish Americans. In 1990 David Dinkins became the first African American Mayor and is still the only one. And there have not been any Asian American nor female NYC Mayors.
Andrew Yang would be the first Asian American Mayor of NYC ever. Eric Adams would be the second African American Mayor of NYC of the past five NYC Mayors. Stringer would be the fourth Jewish American Mayor of NYC of the past seven NYC Mayors. And Kathryn Garcia would be the first female Mayor of NYC ever.
What the Polls and Campaign Spending Say
Garcia's poll numbers went from 4% in March to 10% in May. The candidate currently leading the pack is Eric Adams at 18%, which is down from 19% in prior polling. Stringer and Yang are at 15%, Yang's candidacy continuing to fall [was at 28% in the beginning due to name recognition] in spite of some good measure of ad spending, while Stringer's poll numbers went up, but Stringer spent heavily on advertising in order to do so.
And, as previously mentioned, a quarter [22%] of voters remain undecided.
Stringer has $3.5 million left to spend, while Yang has $2.5, Wiley has $1.0, Garcia has $1.5, Shaun Donovan $1.9, Eric Adams $5.3 and Raymond McGuire $3.5. From a financial point of view, the field is becoming far more competitive based on the polls, and who has money left to spend. Adams and Stringer are still in the top tier, Yang is sliding fast not just in poll numbers but in cash, and Ray McGuire almost looks like Michael Bloomberg did in the presidential election - meaning that in spite of all of his money - he doesn't appear to be resonating with the voters. Wiley has held her ground poll-wise, but had to spend to do so, and Shaun Donovan, like McGuire, appears to be popular with the moneyed class, but doesn't appear to have connected with any large voting block.
Garcia is Now Neck and Neck with Wiley as the Leading Female & has the Most Momentum
And then there's Kathryn Garcia. The Dark Horse, not-so-quietly pulling within racing distance on Adams, Stringer and Yang, while managing her cash, grabbing a considerable amount of attention for someone who used to manage our garbage collection, and now tied as the leading front runner female with momentum.
Garcia picked up endorsements for her candidacy from the New York Times and the NY Daily News.
Kathryn Garcia - A Brief Look at Her History
Kathryn Garcia grew up in an educated household as her father was xyz in the Koch Administration and her mother was an English teacher. She attended Stuyvesant, one of the leading public schools in NYC, and then headed west, young woman, for Madison, Wisconsin where she attended college majoring in history and economics. She was married, now divorced, with two children and she lives in the Park Slope neighborhood of Brooklyn.
Professionally, most of her experience is in NYC municipal government, in various positions from financial to garbage collection / environmental recycling, to a brief stint managing the NYCHA crisis a couple of years ago, to food distribution during the CoVid pandemic. Most folks think she's an effective manager, and I found one critic regarding her brief stint managing NYCHA.
Kathryn Garcia - A Brief Look at Her Positions
I look at the primary functions of the NYC Mayor as being: 1) education - managing the public school system, 2) ensuring public safety - managing the NYPD / law enforcement, 3) affordable housing - ensuring people have some sort of liveable home, and 4) managing the budget. NYC's public transit system is run by the Governor and New York State as part of the deal brokered in the 1970's when NYS bailed out NYS from a financial mess. To be sure there are many other less controversial and less time-consuming functions which are part of the mayoral domain as well, including promoting the city for work and tourism, some of which includes supporting the arts & culture, and making sure the parks and streets are clean et al. But the underlying building blocks driving the future of the city centers around the four primary mayoral functions outlined above.
Garcia has been careful in laying out her positions, in a nuanced way which - provides her with the flexibility required to effectively negotiate - should she become mayor. The other top tier candidates appear to have more or less committed themselves to special interest groups, which include the hedge fund managers salivating at the prospect of privatizing the NYC public school system and the rich and powerful real estate developers as well as the many powerful unions working for / negotiating with the city.
Education
In so far as I've gotten with the research, it appears Kathryn Garcia has a nuanced position on charter schools. Since her mother was a teacher, for the moment I'm going to assume that she wouldn't be in favor of privatizing the public school system, but could use non profit charters as a bargaining chip with the teachers union to spur performance / achievement. Garcia was a successful office holder in both the Bloomberg and de Blasio administrations - but I hope to complete this research before the primary - so stay tuned.
Public Safety
In so far as I've gotten with the research, it appears Kathryn Garcia favors some police reform. But it's nowhere near the defund the police cries from some on the far left.
Affordable Housing
In so far as I've gotten with the research, it appears Kathryn Garcia has a nuanced position on Mandatory Inclusionary Housing. But so far the reports I've seen delve into the issues, which implies she's engaging on policy with the reporters, which is a good sign because it shows thought.
NYC Finances
In so far as I've gotten with the research, it appears Kathryn Garcia is a very capable manager of finances. She's done a lot with a little in her NYC Mayoral candidacy.
Conclusion - Garcia is one of Two or Possibly the Leading Woman, She has the Most Momentum & is Likely a Top Tier Choice by Election Day
With 22% of voters undecided, and none of the top tier candidates anywhere even remotely close to a majority, the candidacy of Kathryn is looking increasingly competitive. If elected, Garcia would be the first female Mayor of NYC. A municipal rags to riches story as she would have risen from being in charge of garbage collection to being in charge of the entire city.
It's shaping up to be an interesting election. More coming soon.
---
How Would a Mayor Eric Adams Govern?
He Seems to Favor Charter Schools & They Seem to Favor Him, He's Pulled in the Most Real Estate Cash & He has Indicated He'll Reverse Course a bit on Police Reform & ...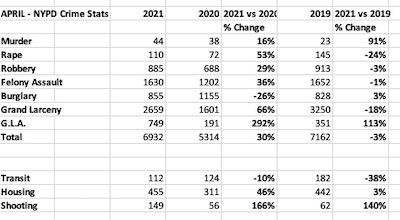 May 17, 2021 / NYC Neighborhoods / NYC Politics / News Analysis & Opinion / Gotham Buzz NYC.
Eric Adams isn't Scott Stringer
Last week I did a report snapshotting what I know about Scott Stringer's political career that leads me to think he's not to be trusted.
Stringer takes big public stands on what I would call generic Democratic issues over which he has little influence - gender equality, race and climate change - while speaking with forked tongue on issues over which he has considerable influence - like real estate developments, local education, public libraries and the pension fund investments - that significantly impact the local communities, neighborhoods and unions.
In that report I also noted how Stringer seems opportunistic in compromising his stances [for example in education and the public library system] in order to capitalize on what he seems to think are self enhancing career opportunities. And Stringer also seems to have used the power and authority of government positions entrusted to him by the people, to aid those who fund his campaigns, possibly trading what's good for the people, in exchange for what's good for Scott Stringer.
Stringer hit my radar nearly a decade ago, while Eric Adams only hit my radar a few years ago. So I'm less familiar with Adams career than Stringer's. But in doing the research, I found that Eric Adams appears to be a slow steady hand, whose positions have evolved over time ... and I would add that generally they appear to have evolved carefully.
1. Eric Adams - Public Schools & Education
Pro Charter Schools & What that Means
FOR PROFIT Charter Schools, don't seem to solve the failing schools problem, but rather shift the and split the problem burdens, while privatizing and gutting a significant portion of the public school system. I began reporting on education during the Bloomberg era, wherein Bloomberg's Administration seemed to split public schools into two smaller entities, and then parcel out the achieving students / families via charter recruitment to the privately run for profit charters, while leaving the lower performing students / families in the care of unions and the general public. It seemed to me they didn't really solve anything, and sucked needed capital out of the public school system, putting it in the hands of the venture capitalists who were funding them.
This situation appeared to me not unlike what the insurance industry had done prior to Obamacare - whereby the insurance companies recruited healthy people for health insurance, and avoided signing those who weren't healthy in order to enhance their economic performance. To me this goes against the grain of what America is all about - which is equal opportunity for all. The privatization of the public schools by the predatory for profit charters would turn the public education system into the haves and have nots.
*** It's worth noting that NON-PROFIT CHARTERS evolved for different reasons and provided a healthy challenge to the union run public education system and I view far more favorably than the for profit charters.
Eric Adams is Receiving Significant Pro Charter Campaign Support
I found that Eric Adams has been a supporter of charter schools for many years of his political career. According to a May 6, 2021 report in Politico,
" ... An executive at an organization that lobbies on behalf of charter schools is launching a fundraising effort to boost the mayoral candidacy of Brooklyn Borough President Eric Adams — the latest push by special interests to influence the upcoming Democratic primary contest ... Jenny Sedlis, executive director of pro-charter group StudentsFirstNY, has taken a leave of absence to lead a political action committee on Adams' behalf ... "
During his career, Adams has supported charter schools and expansion.
2. Eric Adams - Real Estate Developers / Affordable Housing
Eric Adams is Receiving Significant Real Estate Developer Support
According to an April 20, 2021 report in City Limits, a non-profit journalism website,
" ... Eric Adams has received more campaign contributions from the real-estate sector than any other candidate for mayor. The Brooklyn borough president has booked at least $283,000 from donors who identified themselves as working in real estate, construction, land development or property management—nearly twice as much as financier Ray McGuire, the next biggest recipient of real-estate generosity, and more than five times as much as frontrunner Andrew Yang ... "
Thus, Adams has received more real estate developer donations than any other candidate and real estate developers are generally known to be tight with a buck and rarely - if ever - give something for nothing.
It's also worth pointing out who some of the people are, who are working for or in support of the Adams' campaign. According to a May 6, 2021 report in Politico,
" ... Sedlis is working with Jason Ortiz, a political consultant who used to work for the Hotel Trades Council, which endorsed Adams' bid in March. Katie Moore, who succeeded Ortiz as the union's political director, is managing the Adams campaign..."
As mentioned above, Sedlis is a for profit charter school lobbyist, who has taken time off to manage a PAC for Adams.
Eric Adams Track Record with the Real Estate Development Community
According to the City Limits report noted above, Adams approved 86% of the proposed developments or rezonings associated with the Uniform Land Use Review Procedure [ULURP], while Manhattan Borough President Gale Brewer, a progressive, approved 78%. It's not just the percent approvals that matter, but in how hard the borough president negotiates before the final approval. As mentioned in the report I posted on Stringer last week, Stringer signed off on several massive real estate developments that were strongly opposed by the communities he was elected to represent. In one of them, the Midtown East development, after Stringer signed off on it, the proposal was scuttled and redone by the incoming Manhattan Borough President Gale Brewer with the help of NYC Councilmember Garodnick.
In one telling sign, Adams veered away from supporting Mayor de Blasio's push for Mandatory Inclusionary Housing. The City Limits report tells us,
" ... in 2015, the Manhattan and Queens borough presidents testified and the Bronx BP submitted testimony but Adams did not [about the Mandatory Inclusionary Housing program]; he did vote earlier to oppose the measure when the Brooklyn Borough Board considered it..."
According to the NYC Council website,
" ... Mandatory Inclusionary Housing (MIH) is a zoning tool developed by the Department of City Planning and the Department of Housing Preservation and Development, which requires developers to include affordable housing in areas that are rezoned to allow for more housing development..."
That seems straight forward enough. Why wouldn't Brooklyn Borough President Adams support this program and what does that tell us about how he would approach affordable housing going forward?
3. Eric Adams History with the Police
Reportedly Having Been Beaten by a Policeman as a Kid, Adams Joins the NYPD & Rises to Captain as an Adult, Forms Group Called '100 Blacks in Law Enforcement Who Care' & Advocates for Change
Adams had voiced concerns about abusive policing while still on the force over two decades ago. Adams joined with about 100 other Black police officers to advocate for an investigation into the abuse of Haitian immigrant Abner Louima. In 1997 Louima was sodomized and so severely beaten while in police custody, that he had to undergo three surgeries. Louima won a lawsuit against the NYPD and the NYPBA [the police union] worth $8.7 million.
Eric Adams and the NYPD Budget
In June of 2020, in the wake of the George Floyd protests, Eric Adams called for a reduction in the police budget by over $1 billion. According to a June 22, 2020 report in the NY Daily News,
" ... recommends the city drastically convert some NYPD units to an 80% civilian workforce, conduct forensic audits of the department's "notoriously opaque" budget and reduce overtime. Such efforts would result in reducing the budget by $1 billion or more... "
Today it's a bit unclear what Adams would do with the NYPD budget as he has called for adding back the plainsclothes unit [see below].
Eric Adams Advocates for a Return of Plainsclothes Policing Which is the Unit That Had Attracted a Great Number of Civilian Complaints of Abuse of Police Power
Eric Adams has said that he will reinstitute plainclothes policing to add teeth to the NYPD's policing effort. According to a May 9, 2021 report by Streets Blog NYC, a local blog that is part of a multi-city web group working for transportation reform,
" ... The NYPD's Anti-Crime unit was disbanded last June; its officers garnered a substantial number of complaints from New Yorkers for harassment and unlawful searches. The officers were also involved in a disproportionate amount of fatal police shootings..."
Streets Blog had sourced the above information from the Gothamist and the Intercept.
A Brief & Proper Look at NYC Current Crime Statistics
Be Wary of Reporting by the Manipulative Murdoch Media Outlets & the Sometimes Clueless Corporate Media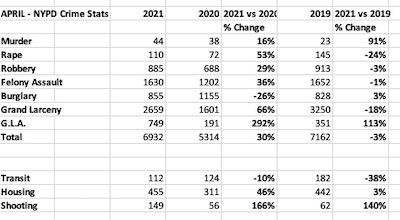 So we all keep seeing these reports about how out of control the crime is in our fair city, but that broadbrush news reporting doesn't accurately describe what's happening, providing no insight nor understanding as to what's really going on.
Yes, violent / gun crimes are up, but it's important to understand why they are up, and who is empowered to make the changes required to rein those crimes back in.
Comparing the crime statistics versus a year ago doesn't seem to provide much insight about what's really happening, any more than comparing year to year inflation figures does - as we saw last week. Last year was an anomaly because of the pandemic, which skewed many statistics way out of focus - including on the economy and crime.
I think it's more meaningful to compare the April 2021 NYPD crime statistics versus April of 2019 crime statistics. TWO YEARS AGO crime was near all time lows and before the pandemic began. When you make that comparison, NYC crime is down in all major categories except gun related shootings and murders, and grand larceny auto theft which the NYPD calls GLA for brevity [see chart]. This provides a much more intelligent look at what's going on. In summary shootings and murders are up, as is grand larceny auto theft while everything else - including the transit crimes that everyone is talking about - is down[see chart].
So I'll dispense with grand larceny auto first and say that - in a nutshell - the pandemic hit the lower classes hardest and many of them are financially strapped. So I theorize that some of these people, who might have been gainfully employed two years ago, and may have had a small financial cushion, might have lost everything and may be facing eviction and thus may have decided to steal their way back to normal. My grandmother used to say,
"Idle hands are the work of the devil."
Once these folks are back to work and making a decent living, they're not likely to be out committing crimes. And that white collar workers have left the city to telecommute during the pandemic, may also factor into things, as their cars might be sitting idle and the observant criminal takes note of that.
3.a. Guns & Shootings & Need for National Gun Legislation
NYC Shootings, Murders & GUN SALES are up in 2020
There were 8.5 Million First Time American Gun Buyers in 2020
Gun Sales Continued in 2021 - January Gun Sales Up 60 - 80%
Gun sales soared in 2020 to a full year record of over 40 million, as fear spread throughout the land because of the pandemic and some of the social unrest that followed. Of those sales, 8.5 million of them were reportedly to first time gun owners. There are about 330 million people living in the U.S. and about 20% or 66 million are children, so that's a huge number of guns IN ONE YEAR for the remaining 264 million adults.
In the tristate area, New York, New Jersey and Connecticut saw an increase in gun sales from the year 2000 to 2020 of between 250% - 300%. With more guns on the streets, more first time buyers / users, why would anyone doubt that there's going to be more gun violence / crime? This is a social / criminal problem that needs to be fixed legislatively by reducing the guns on the streets.
Americans own 120 guns per 100 residents. That's far more than one gun per person. Wikipedia tells us that according to a Small Arms Survey taken in 2018, Americans own 46% of all the civilian owned guns [393 million guns] in the world, while we represent between 4% - 5% of the world's population. That means Americans, ON AVERAGE, own TEN TIMES more guns per person than the people in the rest of the world. But the numbers look even more skewed, when you factor in that only about 32% of Americans actually own a gun according to an August 14, 2019 report by Gallup, a polling company.
Republicans & Murdoch's Fox New / NY Post Seem NOT True Friends of the Police
Billionaire propagandist, Rupert Murdoch and Republicans like Mitch McConnell and Kevin McCarthy can't claim themselves to be friends of the police, yet they continue to thwart efforts at meaningful gun control legislation. Police die on our streets because guns are freely available to those who aren't qualified nor fit to responsibly use them.
An August 12, 2019 report by the Center for American Progress, a non-profit tells us the following,
" ... A 2017 study found that guns equipped with high-capacity magazines made up between 22 percent and 36 percent of crime guns in the United States. A 2010 report from the Police Executive Research Forum noted that more than one-third of U.S. police agencies reported increased use of assault weapons following the expiration of the federal ban. In 2018, Baltimore Interim Police Commissioner Gary Tuggle stated that one-third of guns recovered in criminal investigations were equipped with high-capacity magazines... "
So when Murdoch and the Republicans say they care about the police, you ask them what they're doing about getting assault weapons off the street.
SHOW 2ND AMENDMENT
Understanding the Role of the Second Amendment
I support the Second Amendment and believe that homeowners should be allowed to keep a firearm in their home to use in the event someone makes an unlawful entry. I also believe that hunters and sportsmen should be able to own guns for recreational purposes like hunting. Every year about 15 million Americans, mostly men, go out into the woods to stalk through the forest to bring home some game while keeping the deer population under control.
But the Second Amendment doesn't give citizens the right to own weapons of mass destruction and weapons of war. Citizens aren't allowed to possess bombs, grenades, bazookas, cannons and rocket launchers except when used in a theater of war under the training, direction and supervision of the U.S. Armed Forces.
I believe the Founders made freedom of Speech the First Amendment for the same reason they made right to bear arms the Second Amendment, which it to hold the rich and powerful in check, to prevent the exploitation of the commoners as was done by kings and royalty in the past. Any weapon of mass destruction could be creatively configured to fit the definition of gun, so it's time for us to use our collective common sense to try to stay true to the intent of the Second Amendment, without significantly compromising public safety, by managing gun control to stay abreast of the changing technology and changing times. That is the point of the elastic clause.
Nations like Russia and China are still struggling with their significantly skewed distribution of wealth and their exploitation of the working classes, by treating them like Russian serfs and Chinese peasants. This helps explain why both of these autocratically controlled states have limited gun ownership - especially in China. In 2014 Putin relaxed some of the gun ownership rules.
Are Assault Weapons Really Guns - Or are they Weapons of War?
So why should they be allowed to own assault rifles, like the AR 15 or the AK 47, capable of firing 600 rounds in a minute? Editor's Note - the assault weapons are modified to dispense one bullet per trigger pull prior to civilian sale. What common good or national purpose does permitting these weapons to be sold to anyone 18 years or older serve? The AK stands for automatic Kalashnikov, which is a SOVIET assault weapon that has killed more humans than the nuclear bomb, or any other weapon.
Think about that.
An August 12, 2020 story by Insider tells us that,
"... The AK-47 is the deadliest weapon ever built, on the whole. Its kill count even tops nuclear weapons in sheer numbers... The worldwide availability and durability of the AK-47 also makes it an attractive weapon for terrorists, militias and other illegal paramilitary organizations. Whether they're trying to take over a military base ... or overthrowing a government ... the AK-47 works really well in every environment, is always available (usually at a steep discount) and will still work even if it falls into water, mud, sand or some other muck ... The average lifespan of a terrorist in a gunfight isn't very long, so that rifle is likely going to hit the ground, and someone is going to need it to work when they pick it up. The terrorist group is definitely going to need a cheap replacement ..."
FYI - The AR of AR 15 stands for Armalite Rifle. Armalite is the manufacturer of the weapon.
According to an August 12, 2019 report by the Center for American Progress, a non-profit,
" ... Following the expiration of the ban in 2004, assault weapons and high-capacity magazines once again became legal to manufacture and purchase, and the gun industry responded with renewed fervor, flooding the civilian consumer market with these guns. Since the expiration of the federal ban, assault weapons and high-capacity magazines have been used to perpetrate some of the deadliest public mass shootings in modern U.S. history:
On August 3, 2019, in El Paso, Texas, 46 people were shot, 22 fatally.
On February 14, 2018, in Parkland, Florida, 34 people were shot, 17 fatally.
On November 5, 2017, in Sutherland Springs, Texas, 46 people were shot, 26 fatally.
On October 1, 2017, in Las Vegas, 480 people were shot, 58 fatally.
On June 12, 2016, in Orlando, Florida, 102 people were shot, 49 fatally.
On December 14, 2012, in Newtown, Connecticut, 28 people were shot, 26 fatally.
On July 20, 2012, in Aurora, Colorado, 70 people were shot, 12 fatally. "
SHOW PUTIN W/ KALASHNIKOV
Majority of Americans Support Federal Gun Control Legislation that Includes Background Checks & Assault Weapons Ban
The Mayor [ANY MAYOR] and the NYPD Can't Fix what the NRA, the Repubican Party & Rupert Murdoch's Manipulative Mass Media have Mucked up
According to a report by Vox, Americans are four times more likely to be the victim of gun violence than people living in other industrialized nations. And assaults in America are three times more likely to involve guns than in most of the other industrialized nations around the world. If you want to know why shootings and murders are up in NYC - look at the flow of guns into the city.
And yet in spite of that NYC's murder rate rise in 2020, it was still below the national average on a per capita basis. The USA nationally had a murder rate that rose from 5 per 1000 to 6.2 per 1000 in 2020, while NYC's murder rate rose from 3.8 per 1000 in 2019 to 5 per 1000 in 2020. And yet while NYC's murder rate was well below the national average, the murder rates in Republican governed states rank among the highest.
Manipulated & Divisive Reality by Murdoch's Fox News & NY Post
They Accuse Urban Democrats of being the Cause of Violence & Crime
But FAIL to Mention Gun Control & that Republican States have the Highest Murder Rates
Seven of the ten states with the highest murder rates are run by Republican governors and generally have more lax restrictions on guns than those with the lower murder rates. The top ten states for murder in 2017 included red states like Missouri, Maryland, Arkansas, Alaska, Alabama, Mississippi and South Carolina. The Democrat run states included Louisiana, Nevada and Illinois. Which party runs a state changes with time, so I don't see this as a meaningful way to look at violence and crime. But what laws are on the books, do matter as they remain regardless of which party is in power.
I'm just pointing it out because dishonest Rupert Murdoch's Fox and NY Post periodically distort the facts to tell yet another false Murdoch narrative. Murdoch's NY Post and Fox News blame the Democrats for violence and crime - not the Republicans, nor gun control legislation, nor the guns that are used for violent crime. Why? Likely, so Murdoch can pull the strings of those he helps elect, once they've come to power, by twisting the facts about guns and violent crime so he can convince his audience to vote for those who will serve the Australian born billionaire.
Murdoch's manipulative mass media provides media protection for Republicans and the NRA, who say that guns aren't the problem. And yet in study after study it has been shown that there is a striking correlation between guns availability and gun violence. That should come as no surprise, and yet Senator John Kennedy of Louisianna says that people are the problem - not the guns. If we applied that same logic to everything, then why isn't heroin sold in candy stores? It's not the heroin that's the problem, but the people who use it.
Murdoch's Mendacious Media ONLY MUTEDLY Mentions that the Vast Majority of Americans' Favor Some Gun Control Legislation
Most Notedly are Background Checks & Actions & an Assault Weapons Ban
A March 2021 poll by USA Today and Ipsos showed that two thirds of Americans favor stricter gun control, including half of all gun owners. Democrats favor it by 90%, while Independents favor it by 66% and 35% of Republicans. Overwhelmingly, Americans favor instituting background checks for purchasers of firearms, with 55% of gun owners favoring such action including 82% of Democrats, 62% of Independents and 40% of Republicans [versus 41% who say no].
With respect to assault weapons bans, according to an August 17, 2019 report in Politico, a Politico / Morning Consult Poll showed that even a majority of Republicans support an assault weapons ban. They tell us,
" ... The poll found that nearly 70 percent of all voters would back such a ban. Support ... was higher, at 86 percent, among Democrats ... the poll found that 55 percent of GOP voters were comfortable with banning assault weapons ... 89 percent of voters want to block gun sales to people who have been reported as dangerous to law enforcement by mental health providers ... Eighty-four percent of voters want to prevent people convicted of violent misdemeanors from purchasing guns. A similar percentage, 83 percent, support limiting gun purchases to those 21 and older. Eighty percent think there should be a mandatory three-day waiting period before someone can take home a gun. And 72 percent support banning high-capacity magazines ..."
It seems there is NO GOOD REASON for Biden and the Democrats not to pass legislation with these key provisions. They are by far and away supported overwhelmingly by the majority of Americans. So to hell with Rupert Murdoch, his Fox Nation Republicans and the NRA. This sort of legislation wouldn't take away their guns, only ensure that those who do own them are responsible and deserve the privilege, and it would save not just the lives of policemen and women around the nation, but the lives of all Americans.
POLL GRAPH
STUDY RESULTS OF GUN RESTRICTION / VIOLENCE
We CANNOT Expect Any NYC Mayor & NYPD to Fix what is a LEGISLATIVE Gun Control Problem ... on Their Own
While Mayor de Blasio, Commissioner Shea and the NYPD will likely do all that they can to remove guns from the streets, they really can't be expected to solve this problem themselves. And neither would Eric Adams, were he elected Mayor. The tristate area governors could help by coordinating and possibly standardizing their statewide gun policies based on best practices, to help law enforcement rein in the free flow of weapons to people who may not be fit to use them in a responsible manner.
But ultimately it rests with the Congress, the Senate and the President to pass meaningful gun control legislation to ensure that laws stay abreast of the times. It's important that we not allow the NRA and Senate Republicans like Mitch McConnell and Congressional Republicans like Kevin McCarthy, hold the nation at gunpoint to keep the flow of guns running up and down our nation's streets.
I think the points outlined in the last paragraph of the previous section would be a solid, meaningful step in the right direction. Both sides can then take a breath and see how things play out.
But in the meantime, crime statistics and comparisons to last year aren't likely to be meaningful, so the comparisons should be against 2019. That said, most crime is down, except for the gun related shootings and murders, and fixing that is going to take time because gun sales have run rampant during the pandemic. An intelligent, compromising, national gun control based on most Americans' wishes seems within reach? And would go either a long way or at least some of the way in fixing violent, gun related shootings and murders in our fair city and the nation.
Australian Billionaire Propagandist Endorses Adams via His NY Post
Rupert Murdoch, the crusty 90 year old billionaire, who appears to use his media outlets as one big propaganda machine, endorsed Eric Adams candidacy for Mayor this past week. In the Democratic primary in NYC, Eric Adams - once a Republican [1990's] and a former police officer - is likely the most conservative / moderate candidate in the viable field of Democratic candidates, which is likely why Murdoch endorsed him via the NY Post, as nobody else seems to come close.
Setting aside the Adams candidacy for the moment, it's worth pointing out that Murdoch generally endorses candidates who will bow to his will, or minimally, will refrain from taxing the mega billionaire any further. That said, Murdoch appears a thankless man who will relentlessly attack whomever is elected, unless that person is a Murdoch patsy, like so many in the Republican Party here in America, the Conservative Party in Britain, and the right leaning Liberal Party in Australia [see our special report Murdoch Media Madness - Fox Fakes the News]. When pols bow to Murdoch's will they appear to get his 'media protection', which is oftentimes why weak government officials / pols seem to strike a deal with the dark lord, Darth Murdoch.
Conclusion - It's Not Exactly Clear What an Adams Mayoralty Would be but ...
An Eric Adams Mayoralty Would Likely Roll Back Some of de Blasio's Progressivism in Housing, Police Reform and Education
It's difficult to truly assess what kind of Mayor Eric Adams will be at this point in his career and the campaign. He's one of the most conservative candidates running in the Democratic Primary.
The big questions about an Adams mayoralty don't center around his integrity and character, like they do with Scott Stringer, but rather around how dramatically he will alter the progressive course of action pursued during the de Blasio Administration. Most notably in education vis a vis the possible expansion of for profit charter schools, and in policing vis a vis reform and funding. Lastly, the fact that Eric Adams is the favored choice of real estate developer funding as of late Spring and endorsed by the NY Post, are both of great concern because these sorts of people generally don't give something for nothing.
Thanks for taking the time to learn more about who's running for Mayor. There's more to come as we near the election. I'll add photos and clean up any errors at a later date.
Have a good week.
---
This Weekend Things To Do NYC & News Updates
Perfect Weather Weekend, NYC Institutions doing more Blended Virtual & Live Programming, Lincoln Center ReAwakens, Bronx Week Ending, Bike Blvds Coming This Summer, Some Open Streets to Continue, Kids 12 - 15 Now Eligible for Vaccinations, Some Subway Stations Giving Free Vaccinations, Tourism Coming Back, Subway Safety & Resumption of 24/7 Service & Economic Snapshot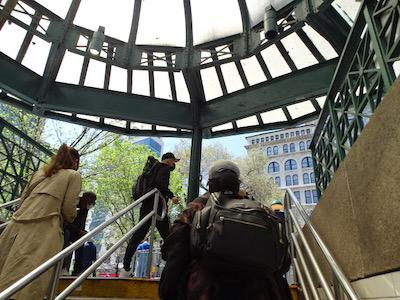 May 14, 2021 / NYC Neighborhoods /NYC Things To Do Events / News Analysis & Opinion / Gotham Buzz NYC.
Weather. The temperature highs will be in the mid 70's, while the temperatures lows will be in the mid 50's all weekend. No rain is in the forecast. The humidity will range between 40% and 60%, rising as the weekend progresses. Winds will be 5 - 10 mph.
In the photo at right you can see folks emerging from the subway station near Union Square in Manhattan. The photo seems a metaphor for where we're at in the pandemic, emerging, but not quite there.
Lincoln Center goes Green
So, on this first weekend of the newly 'greened' Lincoln Center pavilion, there are a couple of live performances on Saturday which are open to the public for free via a ticket lottery in order to maintain some sort of CoVid discipline. The first performance is at 11 am for kids and the second is at 7.30 pm but unfortunately has been sold out. They're going to continue this live programming through May, so if you're interested cut and paste this link to their website for future shows - https://www.lincolncenter.org/lincoln-center-at-home . They're also providing some virtually streamed videos which are a mix of documentaries and performance. Free.
Bronx Week Ends This Weekend at Orchard Beach
On Saturday Bronx Week will host two live events as it winds down. The first is the Walk of Fame event at 10 am the whereabouts of which, remains unclear. If I hear back from the Bronx Borough President's Office in time, I will post the location. The second event begins at 12 noon at Orchard Beach and it's a Drive-In Grand Finale Concert. I believe it's a first come - first serve parking spot event. Free.
Mayor de Blasio Announces Plans for Bike Boulevards Bike Lanes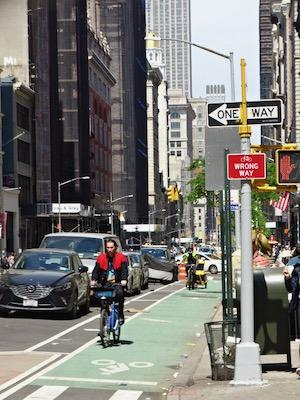 The Mayor announced plans for more bike lanes in 2021, including one bike boulevard in each borough. The proposals must go through the community vetting process, so it's not a done deal. Here are where the proposed bike boulevards are slated to take place - BUT will only include a segment of each street / avenue - NOT the entire road.
21st Street (South Slope, Brooklyn)
39th Avenue (Sunnyside, Queens)
Jackson Avenue (Mott Haven, Bronx)
University Place (Greenwich Village)
Netherland Avenue (Mariners Harbor, Staten Island)
The NYC.gov website tells us that,
"... In coming weeks, DOT Borough Commissioners and planners will present proposed plans to elected officials and community boards, with the expectation that they will be completed this year... "
In 2020 the de Blasio Administration expanded bike lanes in all five boroughs by a total of over 20 miles, and he expanded priority bus lanes by 16 miles.
De Blasio Announces Open Boulevards Effort to Jump Start Cultural Activities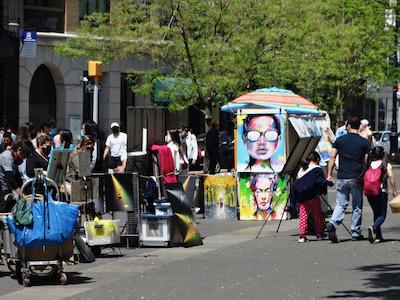 Last summer the open restaurants / open streets program provided relief to restaurant owners and communities during the CoVid pandemic. In an effort to build on that success, Mayor de Blasio announced plans for Open Boulevards in an effort to provide relief / kick start cultural activities in NYC this summer. The program has thus far identified ten boulevards, spanning all five boroughs, wherein it is planning to cordon off some segment of each major street - likely over the weekend - and use the space to enable the artists, musicians, actors and dancers of NYC to show their stuff. The ten boulevards include: a) BRONX - 1) Alexander Avenue near East 134th Street and 2) Arthur Avenue near Cresent Street, b) BROOKLYN - 3) Fifth Avenue in Park Slope and 4) Fifth Avenue in Sunset Park, c) MANHATTAN - 5) Amsterdam Avenue at 110th and 6) Columbus Avenue at 106th, d) QUEENS - 7) Ditmars Avenue at 33rd Street and 8) Woodside Avenue at 78th Street, and e) STATEN ISLAND - 9) Minthrone Street at Victory Blvd. I don't yet know what the tenth street is.
CoVid Vaccination Approval for Pfizer in Kids 12 - 15 & Changing Mask Guidance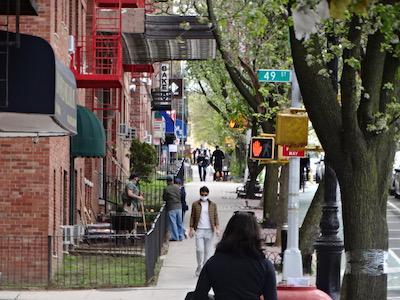 The Pfizer vaccine was approved for use in children ages 12 - 15 by the FDA on Monday. May 10, 2021. The Federal Advisory Board must also approve the vaccine, and is likely to do so as early as this weekend. Governor Cuomo has indicated once the vaccine passes muster with these two scientific groups, the state will approve it as well and begin administering it, which could be as early as next week. The Moderna vaccine isn't far behind Pfizer in the data collection and scientific approval process, but it likely will be weeks to more than a month, before it's in the market.
On Thursday, May 13, 2021 the CDC surprised us, when they announced changing mask and social distancing guidelines for vaccinated people. They told us that for people who are not immuno-compromised, and who have received the full vaccination dose [one shot for J&J and two shots for Pfizer and Moderna] over two weeks ago [takes two weeks for your immune system to fully ramp up], they no longer are advising these people to wear masks indoors or outdoors and they don't have to social distance.
People were surprised because this creates a bit of confusion, as anyone traveling on mass transit like buses, trains, planes and the like are still required to mask up, regardless of vaccination status. And the ultimate guidance on masks is essentially up to state lawmakers, municipalities and local businesses.
The reason the CDC made the announcement isthat they have found the vaccines to be very effective against CoVid hospitalizations and deaths.
NYC Tourism Back on the Rise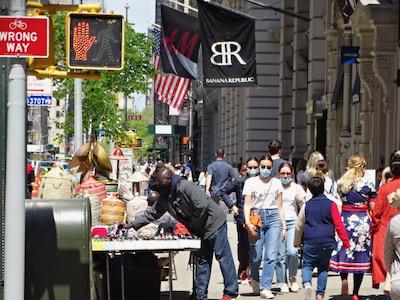 One of NYC's most significant revenue and employment economic categories is tourism. Prior to the pandemic NYC had hosted 67 million tourists in a single year. These visitors spent some $70 billion while here on entertainment, hotels, dining, shopping and the like. That kind of economic activity helped fuel employment of about 300 - 400 thousand workers.
During the pandemic, the entire planet seemed to nearly close shop on recreational tourism. In NYC, the city welcomed 22 million visitors - most of whom came prior to the pandemic. Because of the downturn, some hotels closed, reducing the available rooms by 36,000 to 88,000 rooms. Hundreds of thousands of hotel, restaurant and retail workers were either dismissed or furloughed due to the inactivity.
While this year won't be a banner year, there are signs of tourism coming back to life. The Met Museum has seen its visits rise from 4,000 per day last summer to 7,000 per day in recent weeks and as high as 9,000 in a single day. This is still well below the 25,000 the museum used to accommodate pre-pandemic, but a significant improvement nonetheless. And even though the Statue of Liberty is still closed, 33% more tourists took the ride to view the Lady than did just a few months ago. NYC expects about 31 million tourists to visit NYC this year, but we could overshoot that if the vaccinations continue to progress and chase the virus away.
Economic Snapshot - Unemployment Likely to Keep Falling as Hiring Resumes
The U.S. unemployment rate was about 6% in March, while the NYS unemployment rate was about 8.5%, dragged down in part by NYC's performance which had an unemployment rate of 11.2%. One of the primary reasons NYC is lagging the state and nation is because of the loss of tourism, as noted above. As mentioned, tourism declines lead to a loss of hundreds of thousands of hospitality and retail jobs in the city. That's the bad news.
The good news is that it appears to be coming back. While a great deal of NYC tourism is from abroad, even more originates domestically. And with CoVid rates declining, restaurants opening longer hours, office workers returning to their desks beginning this month through September, the MTA to resume 24/7 service before the end of this month, the Mayor said he expects the city to be fully reopened by July 2021.
Economic Snapshot - Inflation & the Stock Market
The stock markets were spooked this past week by a report showing inflation was 4.2%. They calmed down by the end of the week, as a major contributor to the spike, were the low Consumer Price Index numbers of a year ago. Nonetheless, folks should beware, as if inflation returns, the cost of borrowing will rise, and economic activity will slow because the costs associated with big ticket purchases will rise.
The fact that the markets calmed, indicates they believe the spike may be temporary, fueled in part by the multi-trillion dollar stimulus package and the resumption of economic activity compared to a depressed base. But it's key to stay vigilant on both the healthcare front and one's finances, as caution is the better part of valor.
Have a nice weekend.
---
Special Interests & Scott Stringer NYC Mayoral Candidate
NYC Mayoral Stringer Candidate Scott Stringer Frequently Appears to be an Agent for Special Interests - Except When Their Interests & His Career Ambitions Collide
May 10, 2021 / NYC Neighborhoods / NYC Corona Virus / News Analysis & Opinion / Gotham Buzz NYC.
Weather. It's going to be a fairly consistent weather week with the temperature highs in the 60's and the temperature lows in the high 40's to low 50's. There's scant chance of rain [12% on Tuesday], and winds will be about 10 mph give or take. Humidity will be low all week faling from 40 - 50% today to between 30 - 40% during the middle of the week and returning to 40 - 50% by Friday.
In the photo at right are a couple of direct mail pieces that were sent by Stringer and funded, in part by NYC real estate developers.
The NYC Mayoral Campaign - Based on Funding & Polls it's a Two or Three Horse Race Unless Things Change Significantly as Voters Tune in - Garcia
According to the NYC Campaign Finance Board as of May 7, 2021, Eric Adams and Scott Stringer were leading in campaign contributions and with cash on hand. Eric Adams has $8.9 million and $7.9 million left to spend, while Stringer raised $8.4 million and has $7.4 million left to spend. Andrew Yang is a distant third having raised $5.9 million with $5 million left to spend, and Maya Wiley an even more distant fourth having raised $3.9 million with $2.5 million left to spend.
The second tier of candidates including Shaun Donovan [$2.2 million left to spend], Dianne Morales [$2.5 million left to spend], Kathryn Garcia [$2.7 million left to spend] may not be viable unless things dramatically change in a fairly short period of time. This assessment isn't just based on funding, but on the polls, as these candidates are running far behind the leading candidates Yang [26%], Adams [20%] and Stringer [13%], as each of them has less than 10% of the vote. Wiley has 10%, so she is very disadvantaged in both cash and polling vis a vis the two leaders.
It's worth noting that the New York Times endorsed Garcia this week. She's not getting the oodles of special interest money like the front runners, has solid track record in NYC municipal government, and she would be the first woman to become the Mayor of NYC, were she to prevail [as would Maya Wiley or Dianne Morales].
Scott Stringer Stays Focused on his Career
I started paying attention to Scott Stringer as I began the launch of Gotham Buzz / Manhattan Buzz in the summer / fall of 2013. The first reporting I did which included Scott Stringer in it, was a short brief in the late summer of 2013, when as the Manhattan Borough President Stringer gave his conditional approval of the Midtown East Rezoning Plan. As I was launching those sites, I didn't have the time to do the proper research into the planned mega real estate rezoning and development, which Stringer had publicly criticized, but which he ultimately approved.
That said, what did happen was that my 'Spidey Sense' had picked up the scent of a self-serving politician.
2013 / Manhattan Borough President Stringer / Midtown East ReZoning
Stringer Seems to do What's Right for His Career, NOT for His Constitutents?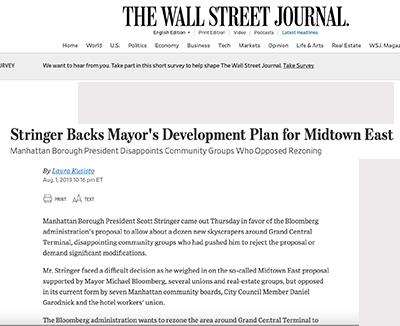 The Midtown East rezoning was a gargantuan real estate development push centered in and around the Grand Central Terminal neighborhood. At the time [August 2013] Scott Stringer was the Manhattan Borough President. And, as I eventually found Stringer to have done before, he came out strongly publicly criticizing the plan, and then seemed to do an about face and sign off on it.
This was as Scott Stringer ran for NYC Comptroller - the position he holds today. An August 1, 2013 report in the Real Deal started with this,
" ... A day after the city pledged to provide upfront funding for transit improvements as part of the Midtown East rezoning plan, Manhattan Borough President Scott Stringer announced he will support the proposal, Crain's reported ... [and then this] Stringer won praise from the Hotel Trades Council, the city's biggest hotel union, thanks to his endorsement of a special permit process for any hotels that would be built as part of the plan ... [and then this] ... Since the changes were announced, observers awaited Stringer's approval, wondering whether he would side with the plan's critics and risk alienating the city's real estate community as he runs for the position of New York City Comptroller against former New York Governor Eliot Spitzer ... "
In the graphic at right, you can see an August 1, 2013 report in the Wall St Journal that notes that Stringer approved the Midtown East Rezoning even though it disappointed community groups who opposed the rezoning. Stringer seemed to side with the real estate developers in lieu of the community, which he also did as Manhattan Borough President in the case of the Greenwich Village / NYU rezoning. Beware politicians who appear to vote in favor of those who fund them, in lieu of the broader community.
Stringer went on to win that close election. And according to an October 5, 2016 report by DNA Info, the Midtown East Rezoning Plan,
" ... was advanced by the Bloomberg administration but was withdrawn in 2013 after elected officials, including Garodnick, opposed it, saying it lacked transparency regarding exactly what public improvement projects would be funded through deals with developers ..."
In May 2014 Mayor de Blasio established the East Midtown Steering Committee to rezone the area. The new Manhattan Borough President, Gale Brewer and City Councilmember Garodnick worked on a new rezoning plan, which was approved in August of 2017.
2014 / 2015 - NYC Comptroller Scott Stringer Hypes False Allegations of 'Corruption' at Queens Library, which DeStabilizes the Non Profit, Enabling Politicians to Wrest Away Independent Control of it
No Corruption Found / Taxpayers Pay Ten(s) of Millions for Investigation & Settlement / Queens Library Loses its Independence at a Time When Real Estate Developers are Circling like Sharks Around Public Library Property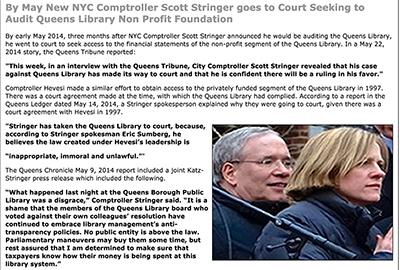 In 2014 the NY Daily News, which at the time was owned by real estate developer Mortimer Zuckerman, began a barrage of seemingly endless attacks on then Queens Library President Thomas Galante. Almost every NYC media outlet followed the lead and tone of the NY Daily News coverage - except us and a couple of other independent outlets.
In early 2014, newly elected Queens Borough President Melinda Katz and NYC Comptroller Scott Stringer jumped on the bandwagon and rode the allegations and innuendo of Queens Library corruption all the way to Albany and back. The NYS Senate and NYS Assembly - in what I consider a major failure by almost all of them - nearly unanimously passed a bill in both houses to rescind the Queens Library independence based on UNPROVEN ALLEGATIONS of corruption. The independent Queens Library board had been set up by Andrew Carnegie in the early 1900's and seemed operate well ever since, including during the time of the seemingly phony, trumped up allegations.
In the graphic at right, from a December 16, 2014 report on Queens Buzz, you see Scott Stringer and Melinda Katz together at an outdoor cultural event, just before they began their 'corruption' assault on the Queens Library president and non-profit board. After over a year of intense scrutiny and legal wrangling, they found NO WRONG DOING, while squandering millions of dollars of taxpayer money and politicizing the library and its board, by wresting away its non-profit independence, which increases the likelihood that real estate developers will have representation [or surrogates] on the board who can wrangle away from the community the choice real estate the libraries rest upon.
But both bodies of the NYS legislature didn't let the facts get in the way of what they did, and Scott Stringer can take a bow for helping amplify those false allegations of corruption, seeming to help make them appear true.
Why? Perhaps because Mortimer Zuckerman, a billionaire real estate developer, owned the NY Daily News at the time. In politics having an ally who is both rich and owns mass media is a significant advantage in an electoral race. And perhaps because both Katz and Stringer had previously interacted with Zuckerman's Boston Properties to get new zoning pushed through in the Village for NYU in 2012. Here's a link to a December 20, 2014 report in Queens Buzz that should give you the gist of for whom Scott Stringer appears to really work.
2012 / Manhattan Borough President / NYU Campus Expansion Greenwich Village
Supports Massive Real Estate Development in Greenwich Village which Residents Oppose
NYU planned a mega real estate development, to expand its campus footprint in Greenwich Village. The people who lived there weren't supportive of it, as their Community Board 2, opposed the proposal based on its size and the impact of the construction on the neighborhood before and after the development was completed which was estimated to be about 19 years. There were also accusations that NYU's math was 'fuzzy' with respect to how they counted public space in the proposal.
A June 15, 2012 report in CityLandNYC.org tells us that,
"... Manhattan Borough President Scott M. Stringer supported the proposal under certain conditions. Stringer recommended, among other things, eliminating the proposed below-grade space from under the landscaped strips, reducing the size of the new buildings on the superblocks, and eliminating the construction of the temporary gym. Stringer also recommended imposing limits on eating and drinking establishments if the Loft Blocks were rezoned with a commercial overlay..."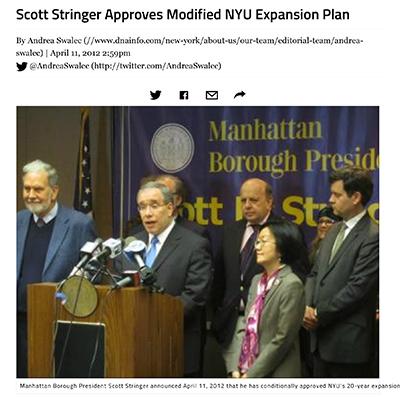 I think it's worth noting that generally speaking, conditional statements included in rezoning proposals, were oftentimes ignored, once the plan was approved. This was so much so the case, that in June 2018 Mayor de Blasio opened up a Rezoning Commitments Tracker to remedy this situation based on legislation passed by the City Council [Local Law 175 of 2016]. Unfortunately the page does not appear to have been updated since the pandemic and social unrest began in the Spring of 2020.
In the two graphics above and at right you can see: 1) that the Greenwich community urged the then Manhattan Borough President Scott Stringer to vote against the mega NYU expansion plan development in 2012 and 2) that Scott Stringer voted for it anyway.
It's worth mentioning that the developer, Boston Properties, was owned / controlled by the then owner of the NY Daily News, billionaire real estate developer Mortimer Zuckerman. Zuckerman and his NY Daily News also played a role in hyping false allegations of corruption against the President and non-profit board of the Queens Library, in what seemed an effort to wrest away control of the organization from the non-profit [which they succeeded in doing], in order to enable the possibility of wresting away the land upon which the libraries sit - as has been done in Brooklyn.
https://www1.nyc.gov/site/operations/performance/neighborhood-rezoning-commitments-tracker.page
2014 / Education / Stringer Appears to Try to Thwart de Blasio Push for Universal Pre-K
Stringer Seems Willing to Sacrifice the Education of some Portion of 53,000 NYC Children to Enable a Career Enhancing Challenge to the Mayor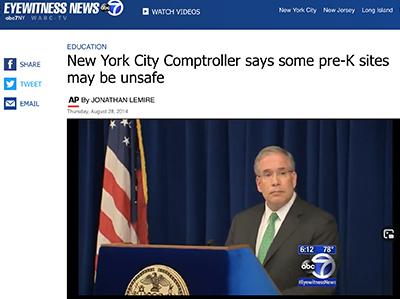 As with the phony. trumped up charges in the Queens Library 'Corruption Scandal', Scott Stringer appeared to use his office to try to undermine Mayor de Blasio's push for Universal Pre-K in the Fall of 2014, after de Blasio helped secure the NYS legislation authorizing the plan.
Stringer attacked Mayor de Blasio's push to implement Universal Pre-K in the Fall of 2014 by claiming that a number of the organizations the Mayor was working with, to implement the plan on relatively short notice, hadn't fully complied with some of the paperwork Stringer oversaw in the NYC Comptroller's office.
It was a politically staged event that pundits believe Stringer used to hope to position himself against Mayor de Blasio for the next election in 2017.
Stringer tried to create the impression that some of the Universal Pre-K sites might be unsafe, but multiple city agencies were working to make sure that wouldn't be the case [and it wasn't] in a push to make Universal Pre-K happen. In an August 2014 Politico report states,
"... The comptroller's role is to approve the contract," de Blasio said, adding "way before that, all these agencies were working on health and safety. When I think about health and safety, I think about the professionals who do this work..."
The same Politico report quotes Stringer saying,
" ... "I want them to stop playing games," Stringer said of the administration during his press conference, during which he hinted at "legal action..."
But even Stringer allies sided with de Blasio, likely recognizing Stringer has oftentimes made staged political statements in an effort to further his career, in lieu of an issues / people based agenda. According to a September 1, 2014 report in the Observer,
" ... Mr. de Blasio had wrangled two pols from Mr. Stringer's Upper West Side base, along with many other shared allies, to repudiate his [Stringer's] latest analysis of the mayor's prekindergarten plan, even digging out a statement from a former Bloomberg chief of staff to drive the point home: I am the mayor, you are wrong and I have many, many friends who agree with me... "
The September 1, 2014 Oberver report also noted that this was not the first time Stringer tried to trip up the Mayor, early in de Blasio's Mayoralty.
" ... Mr. Stringer challenged the mayor on accounting related to retroactive raises granted to the United Federation of Teachers, the first major labor deal of Mr. de Blasio's tenure... "
The question here is why did the United Federation of Teachers union support someone who seemed to undermine an important educational initiative? Their leadership may be as guilty as billionaires and corporations of looking out for themselves, not their constituents.
2017 - Special Interest Scott Stringer is a Player of Games Using Political Theater
Politics Can be Dirty - Watch What Pols Like Stringer Do - Not What They Say
A June 3, 2017 OpEd in the NY Post provides the following, which shows how Stringer plays fast and loose with hypocrisy.
" ... Union puppet on a stringer ... A telling sign that a politician is a puppet for teachers unions is a robotic claim to be putting children ahead of politics. Behold city Comptroller Scott Stringer. He was on auto-control while pushing back against legislators demanding to know how state money was spent.Said Stringer: "Our kids should be above politics. Their futures can't be treated as pawns in a political game." You could hardly see the unions' lips moving."
So it appears ok to play politics with the kids' education in furtherance of Scott Stringer's career. But it's not ok 'to play politics' by asking for transparency regarding funding related to the Teachers Union, which likely was also a career enhancing move by Stringer, given the UFT endorsed him.
2016 - 2019 / Stringer Gambles with Public Money?
NYCERS aka New York City Employees Retirement System Increases Investments in Private Equity Real Estate 45% - Impact on Risk / Returns, Affordable Housing & Stringer Campaign Donations?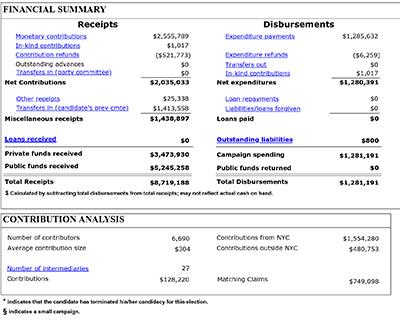 This is a two pronged deal where Stringer seems to fund private equity that is alleged to be contributing to the global housing shortage. And fund real estate investments that have reportedly also provided sub par returns for the funds. If I'm not mistaken, municipal pension fund shortfalls are paid by city taxpayers. Are these financial guys donors / possible donors to Stringer's campaign(s)?
Who's Will be Pulling the Strings on Stringer?
Do these people fund Stringer's campaigns? I think so, but that's hard to prove. But as an example, Stringer has NEARLY FOUR TIMES MORE intermediaries collecting money for his campaign than the other TOP THREE CANDIDATES COMBINED. Stringer has 27 intermediaries [which I assume are set up to hide who's really contributing], while Yang has 0, Adams has 4 and Wiley has 4.
In the graphic to the right the second to the last line at the bottom on the left shows the number of intermediaries who probably package money that doesn't want to be seen by the public, so the public won't know who's pulling the strings on Stringer?
Ranked Choice Voting - If You're Rich & Powerful - Stringer #1 / McGuire #2
This indicates to me that Stringer is the choice of the wealthy, probably real estate investors and developers. So if you want the city run by the rich and powerful over the next four years, Scott Stringer is your choice and Ray McGuire would be your second choice.
Stringer Embraces Public Investments in Mass Transit Additions that Benefit Billionaire Manhattan Developers
While Ignoring the People who live in the Mass Transit Deserts of the Outer Boroughs
The then Manhattan Borough President Stringer approved the Hudson Yards #7 subway line extension and the Upper East Side subway line extension. This was done while there were and still are an incredible number of other places in the city with greater transportation needs than almost anywhere in Manhattan - let alone south of 90th Street. These other places are called transportation deserts, where residents have to travel hours, if they use public transit, to get anywhere central.
There are other mass transit needs too. For example, how about one East - West subway in the Bronx? How about a second North South subway in middle / eastern Queens Brooklyn? How about one more north south subway on the west side of Staten Island?
Conclusion - Stringer Doesn't Appear to be the Man the Corporate Media Tell You He Is
Is Scott Stringer a progressive? Yes, but that progressivism seems limited to the generic democratic issues that are required of any viable NYC Democrat.
But when it counts, when it comes to local issues where Stringer can really make a real difference for his constituents, Scott Stringer seems to let his career ambitions - and those who fund them [like real estate developers] or those who mobilize voting blocks [like specific union leadership] - drive what he's going to do. Voters and residents be damned.
We have a lot of choices for Mayor this primary. For my money, Scott Stringer isn't one I would rank highly, if at all, because he's going to look out for his career and the special interests who support him - not the people of New York City.
Have a good week.
---